Arnie Alpert is a retired activist, organizer, and community educator long involved in movements for social and economic justice. Arnie writes an occasional column Active with the Activists for InDepthNH.org.
By ARNIE ALPERT, for InDepthNH
ACTIVE WITH THE ACTIVISTS
Food. Housing. Health care. Transportation. Clean air and water. Stopping climate catastrophe. Good jobs. The needs couldn't be more basic, but meeting them for everyone, especially people of color who have been excluded for generations, will take sweeping reforms that won't happen overnight. But the challenges aren't deterring NH Renews, a new coalition that launched on Thursday, January 14.
"We are here to address our state's overlapping crises: mass unemployment, racial injustice, lack of affordable housing, overly expensive health care, the coronavirus pandemic, climate change and so much more," explained Asma Elhuni, Movement Politics Director for Rights and Democracy NH (RAD), one of the founding members of the coalition.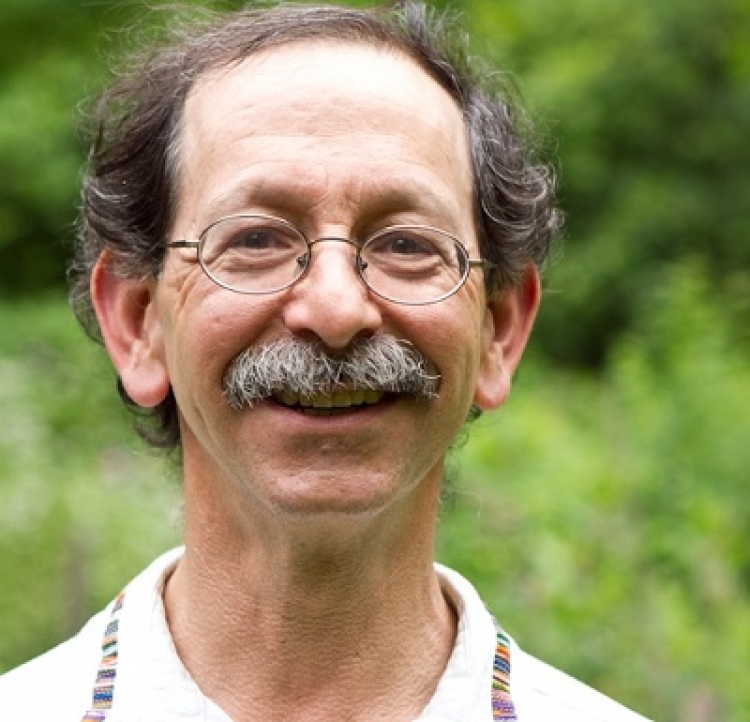 "We are living through a major crisis and we need to act big and bold in this moment," she said.
With 145 or more people watching over Zoom and Facebook, the meeting began with a greeting from Paul and Denise Pouliot, leaders of the Cowasuck Band of the Pennacook/Abenaki People, followed by videos illustrating the need and potential for visionary transformation.
Returning to a New Hampshire vision, Elhuni and Jennifer Dube from 350 NH unveiled an ambitious agenda aimed at sustainable local economies and de-carbonization. Good jobs, especially unionized jobs, are at the core of their proposed changes, they emphasized, whether they are talking about housing, health care, or ending food insecurity.
If you're thinking of the NH Renews agenda as the Green New Deal brought down to a local level, you'd be right. In fact, that point was underscored by the presence at the meeting of Varshini Prakash, Executive Director of the Sunrise Movement, a youth-led group that has put the issue on the national agenda. "We are at the precipice of a whole new age in American politics," she said, calling it the "Decade of the Green New Deal" tying together movements for racial and economic justice with the movement to prevent climate catastrophe.
For the coming year, Elhuni said NH Renews' attention will be focused in three areas: housing retrofits, food justice, and "Green Justice Zones" focused on environmental remediation. At the State House, they will back legislation to support "green building standards" and de-felonization of drug possession.
The coalition also plans to back efforts to reduce food insecurity for low-income communities and provide financial support for small, independent farmers who use sustainable ecological practices and fair labor standards.
Representative Rebecca McWilliams (D-Concord) and Senator Rebecca Kwoka (D-Portsmouth) outlined their own legislative priorities, including support for affordable housing, tenants' rights, and renewable energy.
In addition to RAD and 350NH, NH Renews includes the Cowasuck Band of the Pennacook/Abenaki People, Upper Valley Rise, the Conservation Law Foundation, American Friends Service Committee, Granite State Organizing Project, Merrimack River Watershed Council, NH Youth Movement, and Unitarian Universalist Action. The statewide group is part of a regional association with comparable coalitions in the other five New England states and a political arm.
Elhuni said she was pleased with the turnout for the launch meeting, which was multi-racial, multi-cultural, and multi-generational. The meeting organizers paused from time to time to poll participants about their interests and provided a live transcript scrolling at the bottom of the screen throughout the meeting.
"Let's insure people no longer go hungry on our watch. That people no longer have to choose between paying their electric bills or buying their children jackets. That our economy is no longer destroying the very foundations of our living ecosystem. And a society where people aren't forced to self-medicate, and creating space for people to come together in safety without being criminalized," Elhuni told the participants.
At the end of about 90 minutes, everyone was invited to sign up to join committees which will flesh out specific plans in the coalition's chosen issue areas.
With Chris Sununu in the governor's office and Republicans controlling the House and Senate, the leaders of the new effort appear to have their short-term ambitions realistically in check. But they've got their eyes on the future, with plans to train and support like-minded candidates for local and state office. "We are building a base to take over in two years," says Elhuni.