Jack Dunfey: American Icon – Global Citizen Part 2
Listen to Part 1 here
By Wayne D. King, NH Secrets, Legends and Lore
So we bring you Part 2: The Peacemaker – Jack Dunfey: Crusader for Constructive Change
Heroes come in many forms.
There are those who provide inspiration to us because they are thrust into the firmament by a single act or event; there are those associated with a movement – whether brief or sustained – who summon our better angels.
Then there are those who live a life so exemplary- so filled with rich example – that the entire arc of their lives cries out for a deep appreciation of how a life, well lived, can lift us all to greater heights – inspiring us to live our own lives with greater purpose, clarity and impact.
Jack Dunfey was just such a man.
From his earliest years, the middle child of 12 – born to an immigrant family living in the Industrial hub of Lowell, Massachusetts. His parents, Roy and Katherine Dunfey, working every free moment in the family business in the "Acre" section of Lowell, Massachusetts; to his years as a fighter pilot and later flight instructor, having enlisted in the service following the Japanese attack on Pearl Harbor; to his years as the spark plug that took the family from a single lunch counter to ownership of a clamshack on Hampton Beach and then – one by one, rung by rung, hotel by hotel – to ownership of flagship hotels and restaurants that would eventually propel him to CEO of Dunfey Hotels and the international chain of Omni Hotels.
If only a career in service to his beloved country and ascension to leadership of one of the world's premier hotel chains were the hallmarks of Jack Dunfey's life that probably would have been sufficient to qualify him for hero status in the eyes of many. But the full story of Jack Dunfey was how he wove his dreams – dreams he shared with his 11 brothers and sisters – dreams of social justice, peace and equality, into this already tight tapestry with the enthusiastic participation of those siblings a became a leader of a heroic family in an age where heroes were desperately needed and where their emergence would move mountains.
By the time that Jack Dunfey died at 92 he would stand at the side of Nelson Mandela and Bishop Desmond Tutu and celebrate a new beginning for South Africa; Rejoice a new day for the people of Ireland with John Hulme and George Mitchell; convince a stubborn Fidel Castro to free more than 80 political prisoners and to remove landmines from the war torn country of Angola.
He would also set an example for color and gender blind promotion and the ethical respect for employees that was the forerunner to today's socially responsible business practices – not only because it was the right thing to do but because it was good business.
In part 1 of this podcast we followed the course of Jack and the Dunfey family as they grew from a Lowell lunch counter and a Hampton Beach clam shack to International Hoteliers including their purchase of the Parker House and their discovery of its connections to the Saturday Club of Emerson, and Oliver Wendall Holmes that would inspire them to create the New England Circle – and Global Citizens Circle.
In the final part of our podcast – Jack Dunfey: American Icon – Global Citizen we look at the evolution of both a family and a brand – from hard working immigrant roots to their part in the social justice struggles of their times.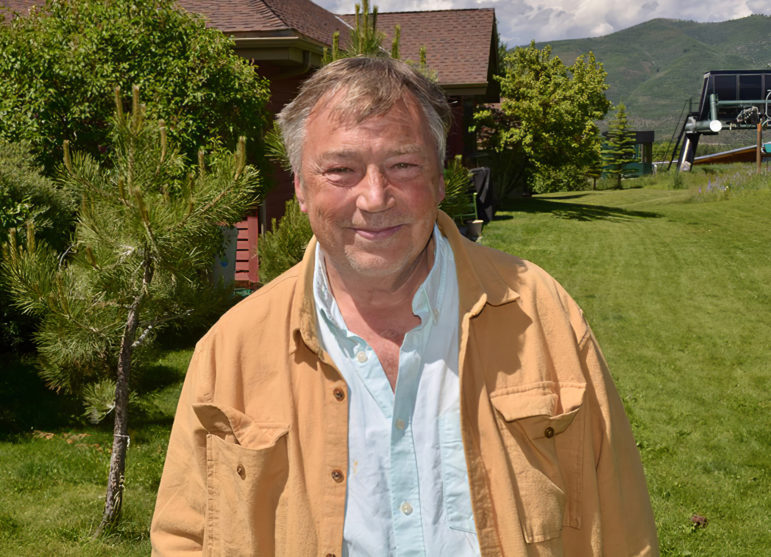 Wayne D. King
22 Orris Rd #F1 – Thornton, NH 03285
PO Box1208 Campton, NH 03223
603-530-4460 Cell
waynedking: Skype
@wayne_d_king:Twitter
http://bit.ly/WayneDKing

Podcasts
New Hampshire Secrets, Legends and Lore

Support the Work of Wayne King. Become a Patron of The Radical Centrist at Patreon
Patreon.com/TheRadicalCentrist
*NEW!*
Mindscapes – Wayne King Fine Art
*Sacred Trust, a Novel*
"The Monkey Wrench Gang Meets the Third Industrial Revolution"
The View from Rattlesnake Ridge
New England Newspaper & Press Assoc. award winning column by Wayne King at InDepthNH.org, New Hampshire Center for Public Interest Journalism's website.
Join the mailing list to receive occasional news about upcoming events
and new images by Wayne. Join now and you'll receive a free PDF version of Asquamchumaukee – Place of Mountain Waters, a photographic ramble through the Baker River Valley of NH by Wayne.
Coming Soon:
My New Hampshire – A love story in images and words
Common Sense for Our Times
Steady Hands and Open Hearts
Renewing the American Idea in the Post Trump Era