By PAULA TRACY, InDepthNH.org

ASHLAND – Mixing a little politics with produce is a two-hole outhouse at Owens Truck Farm Stand on Route 175 where you can hold your nose and place your ballot for President.

And, you take home a bunch of fresh-grown carrots.

Here, you can vote early and often. The straw poll "election" results will be reported along the side of the road on Oct. 31.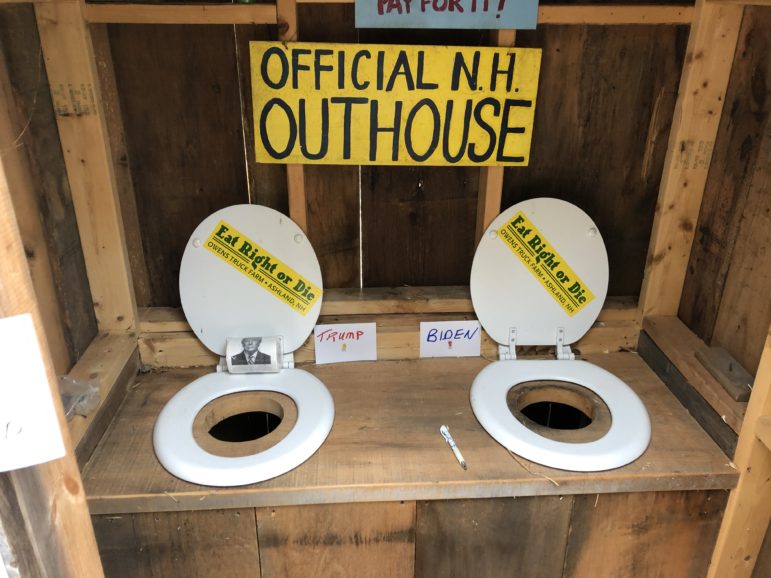 The humorous farmer, Chris Owens, who operated the small stand at 577 NH Route 175, set up the same outhouse during the Presidential election in 2016. The results were spot-on.

It was just the way the state would go and more accurate than poling that year.

In that race, former Secretary of State and New York Senator Hilary Clinton beat Trump 413-101.
It was a lot closer when all the real votes were counted across the state in November, but still, the outhouse was a bit of a bellwether because Clinton took all four electoral votes.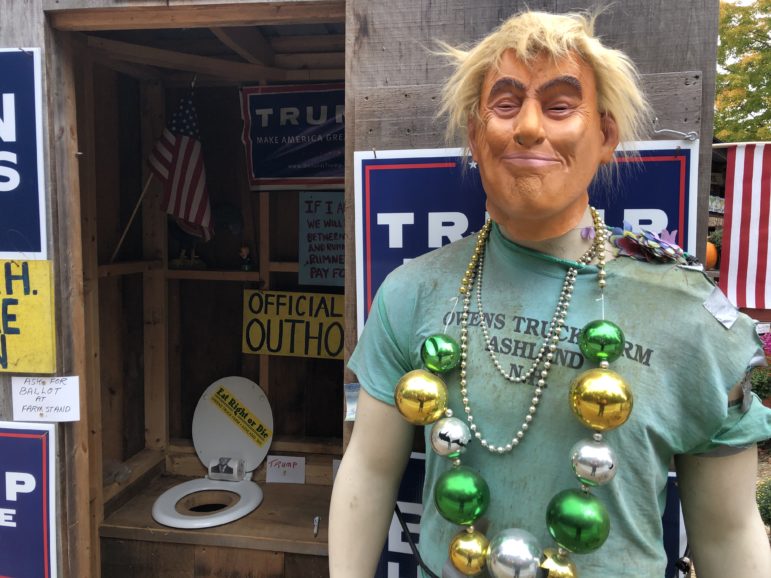 Ultimately, however, Trump won the electoral college. Also garnering more than a bushel of votes in the two-holer that year was a write-in campaign for Vermont U.S. Senator Bernie Sanders.

Voters in the 2020 straw poll can get their ballot at the farmstand's cash register (no charge), mark the piece of paper with their choice, and then enter the outhouse and drop the paper vote into one of the two toilets inside the outhouse.
But the holes are a bit mixed up, it seems.
Biden is on the right and Trump is on the left.