By SUSAN DROMEY HEETER, Joyful Musings

Today I muse joyfully on pogoing, on jumping up and down, on counting, on owning not one but four pogo sticks.
I love a good jump – on a trampoline, a diving board, a bed. There's something cathartic about jumping – up, down, over, across. It gets the heart racing and those muscle memories of a good bounce bring me right back to the pogo stick.
Yesterday I stopped at a neighborhood garage sale in York, Maine. The first sale had a pogo stick; I bought it for five dollars and carried it to the house next door where there was another pogo stick. And then, the third house had one as well. My Saturday morning involved a veritable potpourri of pogo. Three pogo sticks. I now have four.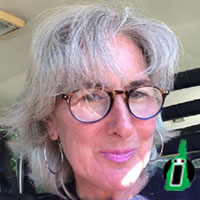 Why? Well, I ask, why not? This winter, I suspect, may be long, may be arduous, may be cold, may be isolating. But I've got several tools in my Covid winter prepared: thick duvets, a fire pit, good walking shoes, art supplies, beautiful wool for knitting and four pogo sticks.
When I bought the first pogo stick, I thought of using it to jump over to the other garage sales but as I was wearing flip flops, I opted to wait until my footwear was more amenable to pogoing. While once I would have pogoed with complete disregard to my shoes, at 57, it seems a good idea to wear sneakers to get back in the groove.
When I purchased the third pogo stick, the woman selling it remarked, "I used that thing inside a few years ago, slipped and totally fell and broke a table." Her teenage son walked up, noticed I was purchasing the pogo stick, laughed, looked over at his mother and said, "Hey, remember when you totally wiped out using that thing inside?" I love a good pogo stick story, loved that OF COURSE this kid laughed about thinking of his mother wiping out on a pogo stick. I love that he has a mother who pogoes.
And I am one who pogoes. Are you? I muse joyfully you may reach out and join my pogo party, we can jump and count our hops and get our hearts racing and bask in movement and the join of going up and down, up and down, up and down.
I muse joyfully on the pogo stick. I have four.
Susan Dromey Heeter is a writer from Dover who recently let her hair go au natural white. Writing has been her passion since her English majoring days at the University of Massachusetts in Amherst. Dromey Heeter has lived in The Netherlands, Alaska and currently basks in all things New England, including the frigid winters. An avid swimmer, Dromey Heeter's great passion is to bring back body surfing as most children have no idea how to ride waves without ridiculous boogie boards.
The opinions expressed are those of the writer. InDepthNH.org takes no position on politics, but welcomes diverse opinions. email nancywestnews@gmail.com