The Deerfield Board of Selectmen is extremely displeased with state Rep. Jim Spillane, R-Deerfield, over a racist posting on Facebook, according to chairman Andrew Robertson.
The board met remotely Sept. 4 and its five members voted unanimously to request that Spillane resign his seat representing Candia, Nottingham and Deerfield due to his social media remarks.
Spillane didn't immediately respond to a message requesting comment Sunday.
They sent their statement to Gov. Chris Sununu, Speaker of the House Steve Shurtleff and the House Minority Leader Dick Hinch and posted on Deerfield social media sites.
Recently, Rep Jim Spillane posted the following on FaceBook. It has since been removed from his page: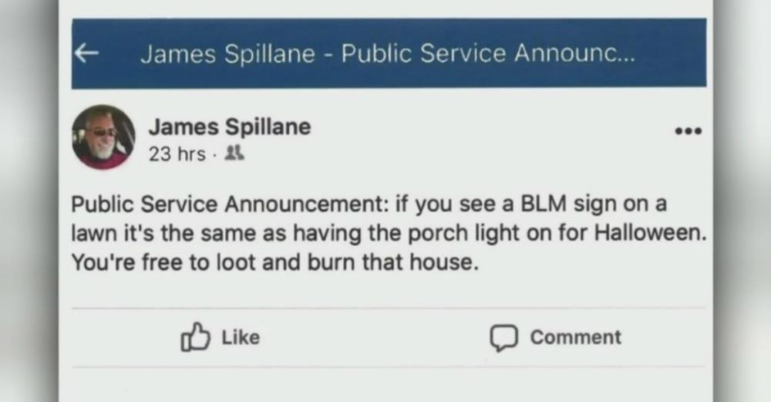 The Deerfield Board of Selectmen's statement:
By virtue of phone and electronic media consensus amongst the board at or about 8:45 PM on the evening of 09/04/2020 the following is a statement the Deerfield BOS wishes to release:
"The Deerfield Select Board condemns recent comments made on social media by District 2 NH State Representative James Spillane and calls on him to immediately step down as our representative in the NH General Court. Deerfield is a welcoming community that abhors threats of violence and incivility towards any community members. Representative Spillane's comments are incongruous with the responsibilities and duties of a person elected to represent this fine community."