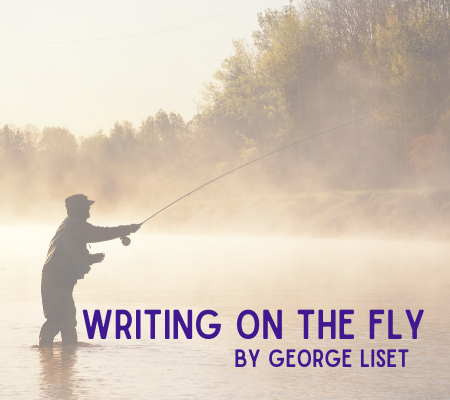 My son Reed and I have been going to Pittsburg for 25 years on and off. Sometimes work, school or family get togethers have prevented us from making the trip, but we manage to find our way back.
When we first started going, Reed was eight years old and we stayed in a two-man tent at Lake Francis State Park, when they only had rustic sites. It was also before the ATV and OHRV boom so it was quiet.
Now when we go, we have reservations for the Lopstick Lodge since Reed has his big-boy job and both our backs are suspect. Not setting up and managing a camp gives us more time on the water, although we still have a lot of giggles over our past camping experiences.
On our ride up Friday afternoon, Reed mentioned that his friend Mike, who is an avid fly fisher, just came back from Pittsburg and said the fishing was tough. Plus, Fish and Game had not stocked, and to make matters worse, it was the first week that everything was open since Covid. We knew then that we would have our work cut out for us.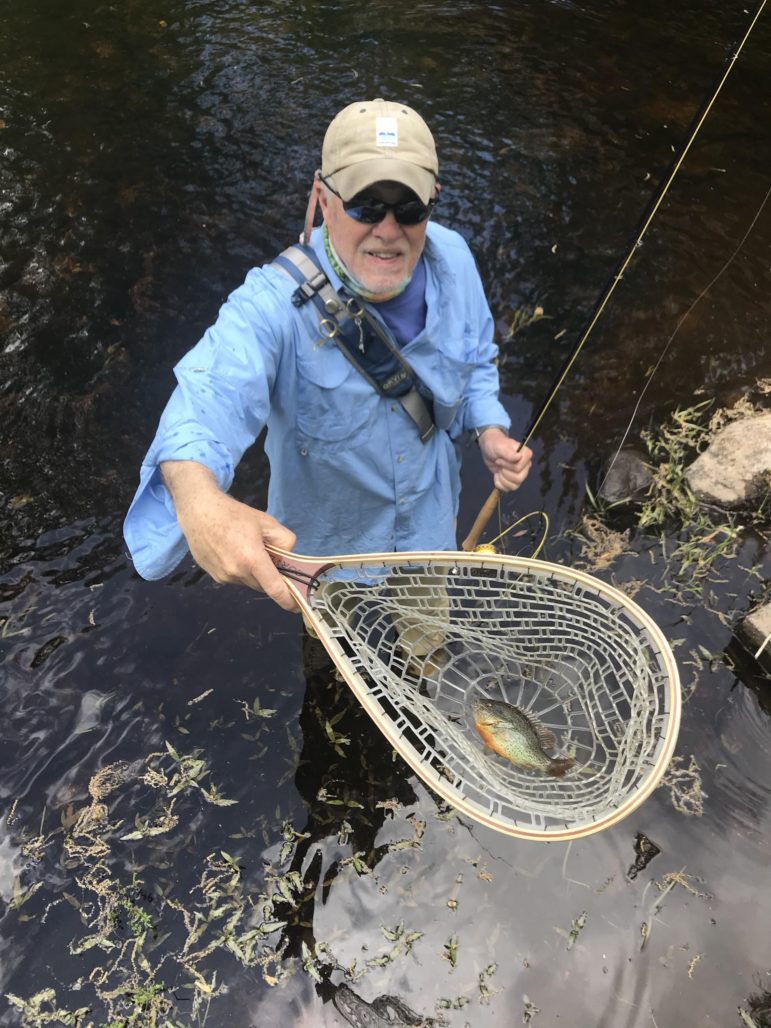 After we checked in to the Lopstick, we put on our waders, rigged our poles and got on the water. The water temperature was 58 degrees and the afternoon was mild. I started off nymphing with a Bead Head Nymph with a size 20 Bead Head Prince Nymph dropper. I walked up the river with no luck. I then tried a Grey Ghost Streamer working back down the river again with no luck. I checked in on Reed and he was on the struggle bus as well.
It was starting to get dark and I went to my go-to Wooly Bugger in olive and within a couple of casts I landed a nice 14" Landlocked Salmon. Reed had caught a Fallfish on his nymph rig before he switched over to a dry fly and got into a nice Rainbow. We headed back to the lodge to change before we grabbed a late dinner at the Buck Rub Pub.
The next morning, after breakfast, we headed back down to the river to fish the riffles. I changed up my nymphing rig. I put a small weight 6" above my first fly which was a Bead Head Hare's Ear Nymph and then dropped a size 20 black Midge 6" off that. Three casts later I caught another 15" landlocked salmon.
Over the next two hours we caught a number of nice rainbows and salmon before the fishing went cold.
We headed down the river to a couple of our go-to spots, but again no luck. We then tried a new spot up-river. We like to check out spots new to us. This spot was above First Connecticut and looked like a spot not frequented by other fly fishers. When we arrived the water was low and the temperature was almost 70 degrees. We looked at each other and opted for an early dinner and got back on the river for a few more hours. We were throwing dry flies, streamers and nymphs but nothing was happening. Finally, we threw on size 20 Pale Morning Duns and got into a couple more fish before the dark and our sore backs chased us off the river.
We then made the short trek up to Moose Alley and we were not disappointed. We saw a young male starting to grow new antlers, standing ankle deep in the mud. That sight alone made it worth the trip. Although, the next week there was another young male moose spotted a mile from my house here in Dover. I take that as a good sign that conservation is working.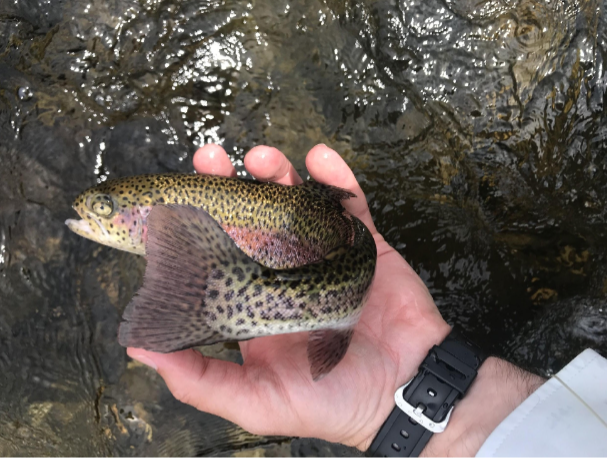 The next morning we grabbed breakfast, checked out and headed back down to the river. We got into some nice fish early nymphing. Nymphing is a style of fly fishing which has been around for a while but has come on strong the last couple of years. There are a few different techniques used in nymphing, and a number of great videos on YouTube that go into detail if this is a technique you would like to learn.
We changed over to streamers and dry flies to end our last few hours before we hit the road. We each caught another fish within minutes of each other and decided to call it quits on a high note. We were exhausted on the drive home. We figured we spent 19 hours of the 48 that we were there fishing. When we got to Reed's house his father-in-law was there.
I shared with him we had spent 19 hours on the water fishing. He smiled and said "nice!" When he left I started laughing. Reed asked, "What was so funny?" I just told the guy who races his bicycle up Mount Washington for kicks that we just spent 19 hours on the water. We both just had to laugh.
George Liset of Dover is an outdoor writer and avid fly fisherman who shares insights of his time on the water exploring New Hampshire streams and rivers as well of those around New England. George is a graduate of Wheaton College, Illinois, and the University of New Hampshire.