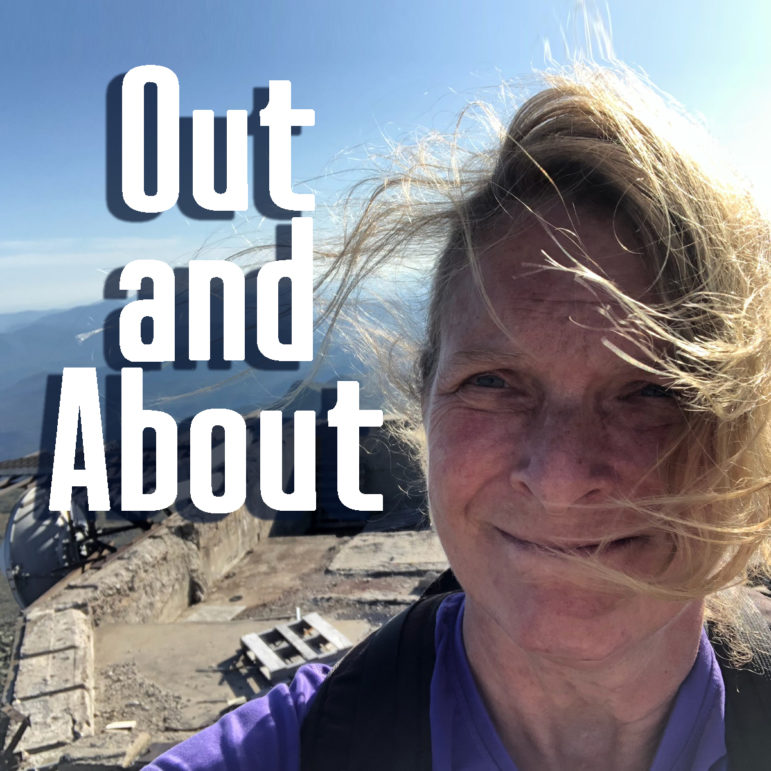 By PAULA TRACY, InDepthNH.org

June and July are particularly good months in New Hampshire if you love to see and smell flowers as I do.

From the summit of the Northeast's highest peak to the edge of the Massachusetts border and along the rocky shorelines, there are flower gardens and naturally occurring wildflowers to see out the window of your vehicle to enjoy and photograph.

Pack a picnic, bring a cloth mask, or take an easy walk to see some of the most wonderful flowers in their beautiful settings across our wonderful and varied state.

In most cases, it only costs gas money to get there or a small fee which helps maintain the flowers. The pandemic of the past three months has left its emotional toll, but I find my own garden a source of solace and I look forward to different things blooming at different times.
As we emerge – like a blossom – from this long dormancy, we can gain so much from seeing and smelling the flowers around New Hampshire and admiring the landscape they are set against.

Alpine Flowers
For a fee, you can now drive to the top of Mount Washington on the Auto Road to see the tiny, rugged alpine flowers which hug the rocks in the Alpine Garden. Some are so rare that they only grow above 5,000 feet and others only grow on Mount Washington.

June is a particularly good time to see these flowers in bloom. While the guided tours are not available now, due to COVID-19, the road is open for you to drive your vehicle.

The auto road has been providing access to the beauty of this arctic zone since 1861 and the alpine gardens are visible from the car above the 5,000-foot mark.
https://mt-washington.com/explore
If you go, be sure to stay on the trails.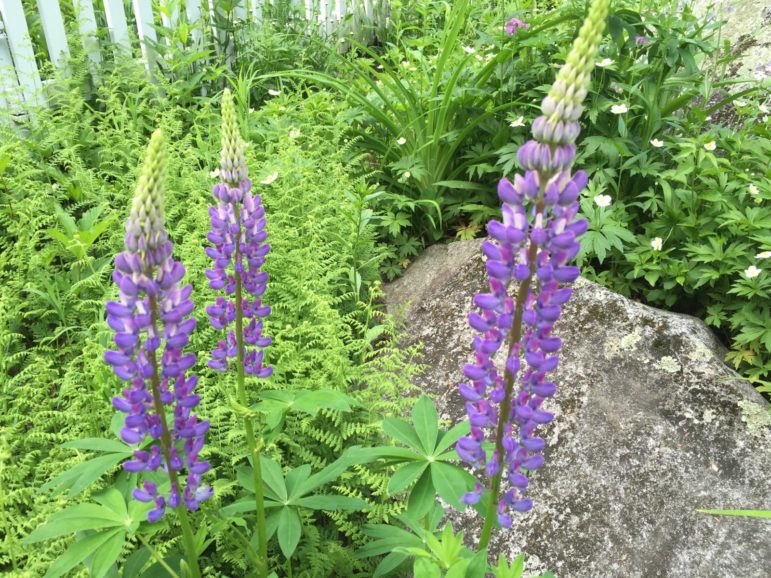 Lupine

While the Sugar Hill and Franconia Lupine Festival was canceled this year due to the pandemic, no one told the flowers.

So they showed up and have been in full bloom the past few weeks, though we are now getting closer to the tail end of their long blooming season. These conical wildflowers of purple and pink fill fields through the entire Littleton-Franconia-Lisbon-Sugar Hill region and oftentimes, they have a magnificent backdrop of the White Mountains, making it a spectacular photo opportunity.


Peonies

Breathe in the smell of the peonies and admire their many gorgeous petals at community gardens, like the one at the Tracy Library in New London. Both the peonies and this garden, maintained by volunteers, are near and dear my heart.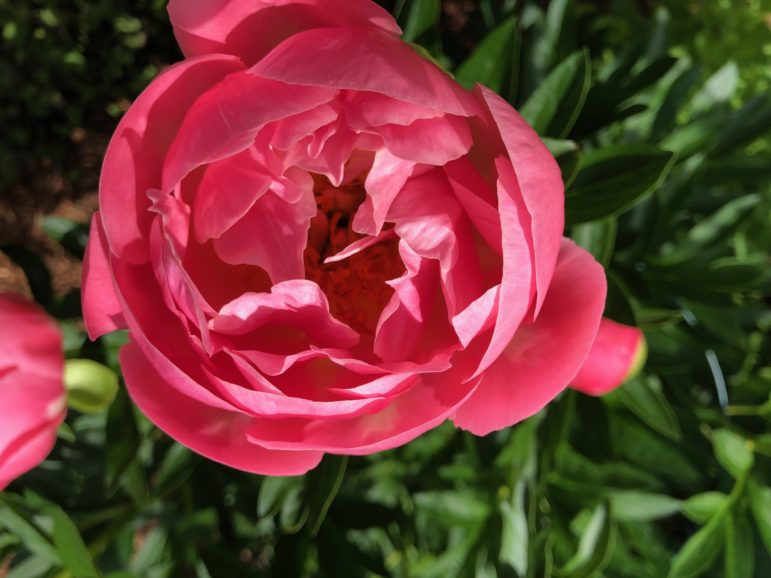 My parents lived in New London and we would come to visit this garden on cool summer mornings. I looked forward to a walk through the gardens and last week, I had a chance to visit but most of the peonies had not yet bloomed.

There is no charge to visit and there is public parking along Main Street.

Rhododendron
If you can wait until mid-July, you can go south to the state's only botanical garden and visit the largest "Rhody" forest in New England, Rhododendron State Park in Fitzwilliam. Walk the flat .6 mile loop trail through the canopy of flowering rhododendrons. The trail is universally accessible and great for the whole family.

In mid-summer, it's a jungle of fragrant, lovely flowers now which date back to the 1700s https://www.nhstateparks.org/visit/state-parks/rhododendron-state-park
Located, at 424 Rockwood Pond Road, the park was saved from being "lumbered off" in the early 1900s by Miss Mary Lee Ware of Boston and Rindge and she gave it to the Appalachian Mountain Club "to be held in reservation." In 1946, it was transferred to state parks. It is really worth a visit.
Roses
For a fee you can visit the seaside, turn-of-the-century Fuller Gardens at 10 Willow Avenue in North Hampton. These gardens were first planted by Alvan T. Fuller at his ocean home on Little Boars Head and the salt air apparently agrees with the roses.
I have yet to go but I am looking forward to a visit, this summer.
https://fullergardens.org/about-fuller-gardens/
Formal Gardens
If you go to any of these gardens that are open this summer, please remember that we are still suffering from COVID-19. Keep your distance from others, wear cloth masks or have them ready if you do have to come into contact with people.
Go along the Connecticut River to Cornish and walk among the statues of the late Augustus Saint-Gaudens, arguably the best sculptor in America. Now a national park, this was his summer home and it has magnificent gardens in bloom throughout the summer months. I recall the trees on the property as particularly old and beautiful.
Check on access information at https://www.nps.gov/saga/index.htm
There is a fee to enter.
A garden that has no fee and is lovely all summer long is in Portsmouth at Prescott Park https://www.cityofportsmouth.com/prescottpark.
A 1940 gift to the city by Jose and Sarah Prescott, lifelong residents, this 10-acre garden along the city's waterfront was once a run-down industrial area. It is now a well-maintained and lovingly cared for public garden perfect for a summer picnic.
Celia Thaxter's Gardens
This summer, sadly, COVID-19 has prevented me from visiting another garden I have yet to see, Celia Thaxter's garden in the Isles of Shoals.
But there is always next year to plan and look forward. https://www.shoalsmarinelaboratory.org/event/celia-thaxters-garden-tours.


We all need the restorative sights and smells of flowers, particularly now, and we are lucky to have such a variety of places to go to see them here on our own soil in New Hampshire.