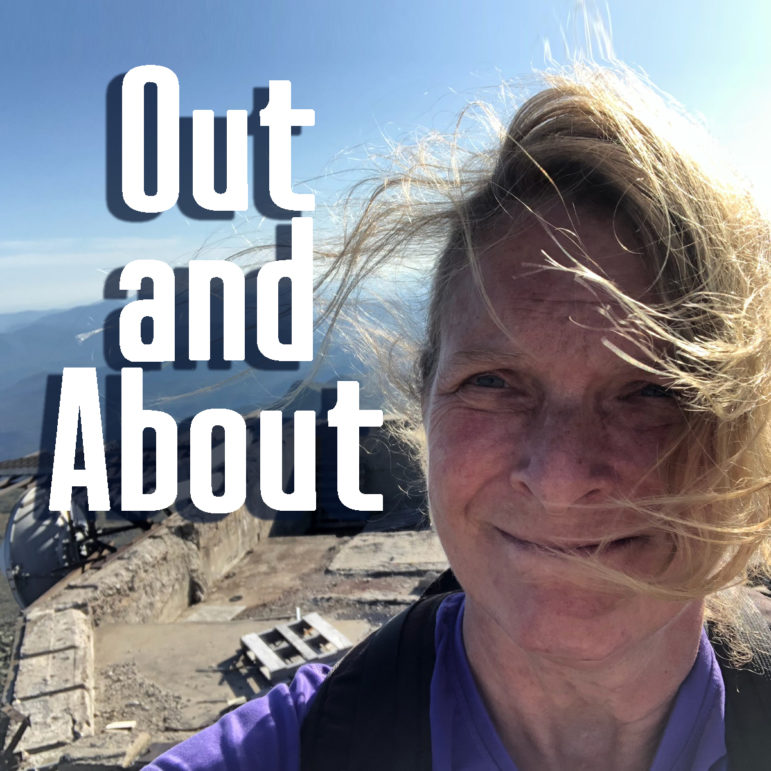 By PAULA TRACY, InDepthNH.org

Kayaks are a great way to enjoy the outdoors in these COVID-19 days.

You can be both together and apart.

There is no skill to it. It's easy.

From your seat on one of the state's almost 1,000 lakes and ponds, you can fish, bird watch, pick blueberries along the shore's edge, access remote camping spots or just sit and decompress.
On the Saco River near Conway, you can float through moving flatwater into Maine and have someone pick you up.
Even on the Pemi, where there is more quick water, kayaking is a solitary sport you can do together, and there are no rules to prevent you from doing that this spring.

Even if you don't own one, you can arrange online to rent one. I see where you can have a kayak dropped off for you and pick it up without any contact.

They are wonderful, inexpensive ways to enjoy the beauty of New Hampshire, particularly on nonweekend days when no one is around.
And access to those waters abounds with the New Hampshire Fish and Game owning and operating hundreds of access points that are free.

A link to those locations is here.https://www.wildlife.state.nh.us/access/documents/access-sites.pdf

I bought my first and only kayak in 1996 in Old Town, Maine on my way to a family vacation in Nova Scotia where we rented a house along the shore.
It cost $350, a 30 percent discount because it had a slight bang on the side of it, and I knew I was going to bang it up anyway, and I did.

It was a Loon 138, meaning it was 13 feet, 8 inches long and designed for indestructible, unsinkable fun and room for a corgi or camping gear in the front.

I bought a life preserver; a spray skirt which I rarely use, a paddle and I already had a roof rack. The challenge was getting it on the roof of the car by myself so I suggest something a bit smaller than this size kayak.

That kayak has been used to camp on Lake Umbagog, paddle the Pemi in its upper reaches, it has gone to the Adirondacks to explore remote, marshy spots, and on Squam Lake to pick blueberries on remote islands from the water.

For years, it spent the summer on the roof of the car and while working as a reporter covering places all over the state, I would often take it down for a 15-minute paddle if I was early to an assignment, or after on my way home. Being on the quiet water helped me slow down, think about things and explore new places.

Today, that green kayak rests on my kind neighbor's beach across the street. I know it is there at a moment's notice. It provides me solace and access. If I hear a call of a loon on the lake and want to get a better view, if I want to start my morning with a cup of coffee and paddle down to visit a friend's house where she sits on her dock and I sit in my kayak and talk, if I want to enjoy a cocktail and watch the sunset, it is there.

I am thankful for the outdoor escape and refuge found in a kayak. This is the summer for a kayak adventure or two.


Adventure Planning

Bob Tagliaferri is hoping that is the case.
He is the owner and operator of Saco Bound on Center Conway, which sells, rents and provides livery service for kayakers on the Saco River. http://www.sacobound.com/.

It also has a location in Errol with access to the lovely Androscoggin River and the Magalloway River.
The traditional eight weekends a year of summer in July and August have somehow expanded with schools closed, parents working from home and everyone looking for an inexpensive way to get outdoors not far from home.

This could mean more folks head out on quiet weekdays and that would spread out crowding issues that sometimes occur on the stretch of water, with its lovely sandy beaches.
When thinking about ways to encourage people to get outdoors, my mind took me back to an overnight camping trip I took on the Saco River in 1978 in which Saco Bound provided the equipment.

It was a family camping trip and though some of us had some kayaking experience, there were some who had never been and some who were kinda old, like my age now.

The nice thing about kayaking is "it's easy," Tagliaferri said and the river here is friendly.
The Saco River is not a bunch of rapids. When you think of the Saco River, do not think of the movie "Deliverance." There are no roaring rapids.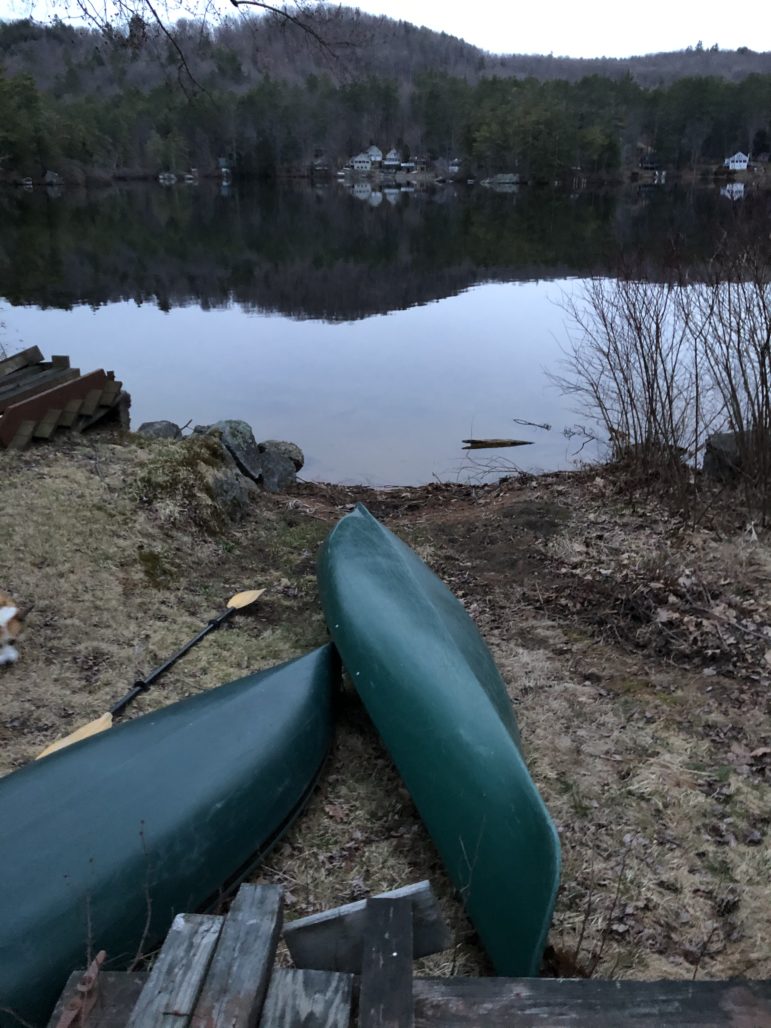 The water is cold right now and the current is swift, and Saco Bound usually is not open yet for the season. But in May and June, the water is perfect for a kayak camping adventure and the season stretches nicely into September.
The company is hoping to offer contact-free rentals where you can pay online and just go directly to the river where your kayaks will be waiting. Park one car miles downstream and make arrangements for the kayaks to be picked up a day later and you have yourself a perfect family camping adventure.
The key will be to go on weekdays when no one will be around.
There may be some logistics where camping locations need to be pre-arranged but Tagliaferri said he and other livery providers can "work on a good plan to keep people safe."

There are other livery providers in the state, including the New Hampshire State Parks.
While they are not yet open and I do not know what their plan is yet to offer kayak rentals, the list is here https://www.nhstateparks.org/planning/schedule-and-fees/boat-rentals.

Thinking of great state parks for kayak rentals and I think of Lake Umbagog, which also provides remote campsites on islands and points where there is no one else around, Franconia Notch's Echo Lake which is great for a single day paddle in an amazing mountain setting, then there are options at the larger more southern parks like Pawtuckaway.

If you just Google "kayak rentals in New Hampshire" you will find a number of companies that are looking at how they will manage their summer business without having to have any physical contact with you.
This is how we are going to get through this.

So start planning and look forward to some time on the beautiful waters of New Hampshire this summer where you can be together, but still apart.
Send your outdoor story ideas to paulatracy6@gmail.com and stay well!
Paula Tracy's first big hike was in 1975 with classmates from Concord up Mount Lafayette with teacher and outdoor enthusiast Ned Bergman. She was 13 and was immediately captured by the wonders of New Hampshire's great outdoors. It would lead to a lifetime love of exploring the woods, water, and wildlife in the Granite State. As a staff reporter, for 25 years at the NH Union Leader and then for WMUR.com, she has written about the subject extensively and continues here with the hope of connecting New Hampshire's residents with their own backyard.