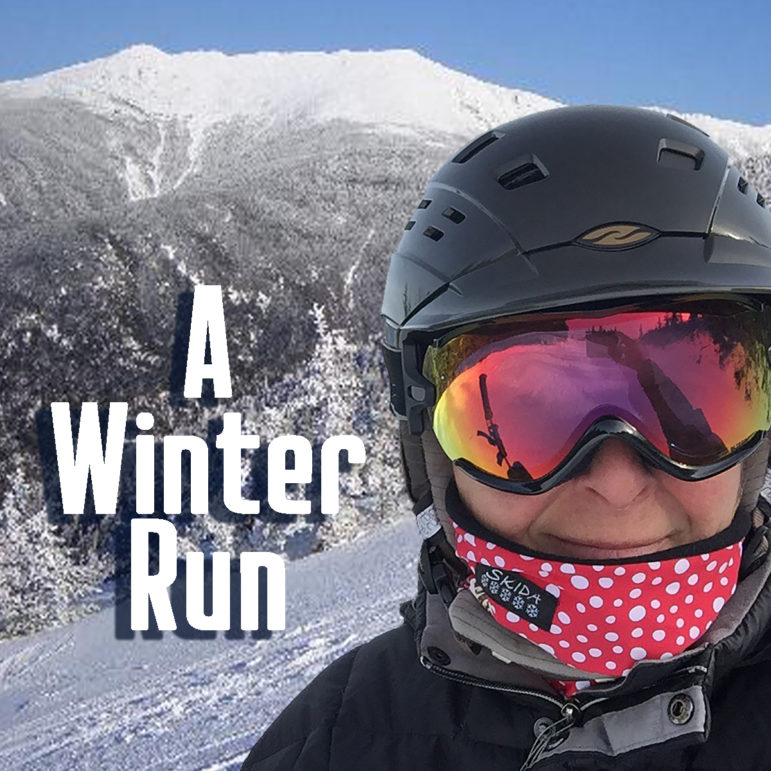 By PAULA TRACY, InDepthNH.org

LINCOLN – I forgot my helmet.

That's right, I ran out of the house with very little in the way of stuff.
I didn't notice the problem until I got to the hill.

The normal equipment drill I do in my mind to make sure I have everything was also forgotten as spring fever hit, hard.
I had my season pass, skis, boots and poles, a light jacket but forgot my helmet, goggles, and gloves.

It has been years since I skied without that thing on my head, and I weighed the risk, but I made the exception on Monday and went for it.

Some people were likely skiing without their helmets as a choice because the weather was so nice.

Even in Lincoln it was a 60-degree day Monday, perfect to enjoy the snow which had turned to mashed potatoes.
At Loon, and likely everywhere else anyone would have skied around here, it was such a nice sunny day.

Spring is not technically here yet – that's in about two weeks – but it feels like it in the mountains where there are still piles of snow to enjoy.

I would say we have about a month worth of fun in the snow and there are a ton of events planned on weekends coming up, from cardboard box races to attempts to cross slush ponds in your skis and snowboards.

Here's a list https://www.skinh.com/events of upcoming fun that is offered by members of Ski NH.

Usually, ski areas stay open until at least after their spring events so plan on another three to four weeks at the major resorts.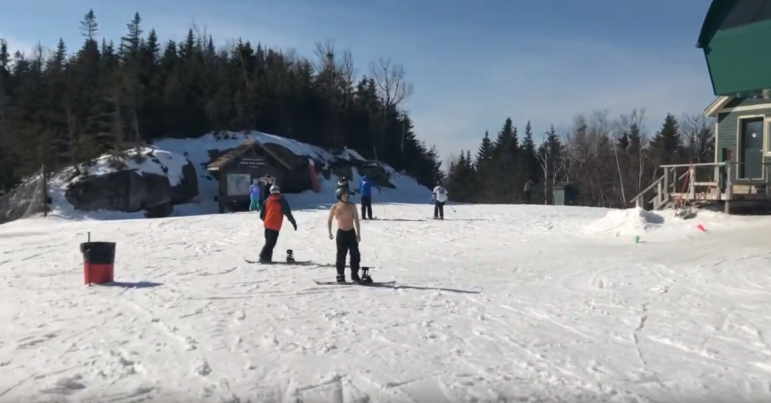 Making Do

In the parking lot, I searched the car for stuff. I found a light ski hat, some sunglasses and had the gloves I use to pump gas.

That and the stuff I had corralled was about all I needed to get up into the snow.

I found great peace as I sat by myself on the warm padded chairlift crossing from South Peak to Loon's main area. There, I got a nice view of Mount Washington in the distance and I snapped this photo.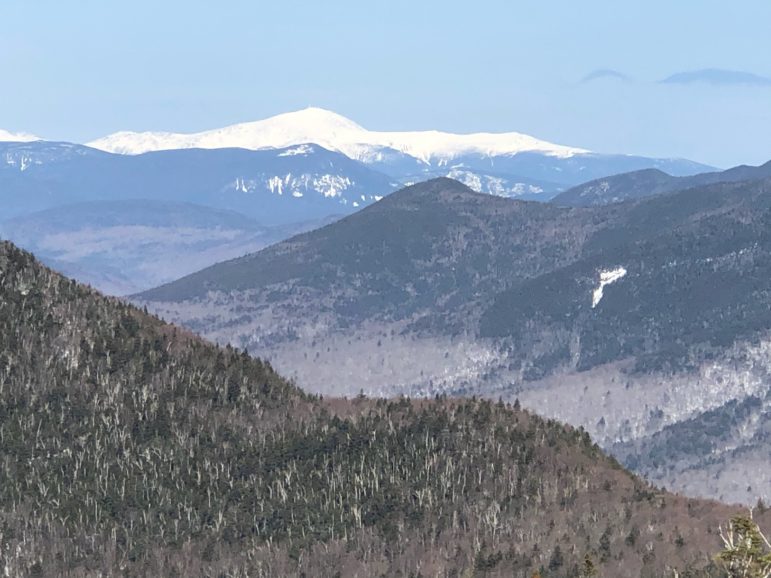 People waved on the other side of the chair, and the mood was definitely upbeat. There were even folks skiing without shirts!

It was a welcome break for me from COVID-19 press conferences, watching the Stock Market tank and breaking up predawn catfights in my yard (yes, It is spring and the neighbor's cat wants to take over! Ugh!)

North Peak had the best snow, particularly the trails Flume and Walking Boss. The best views, however, were on South Peak and the snow was really nice on Boom Run, though a bit icy on the steeps.

Even for only a few hours, I was able to get out to enjoy open white trails which will soon be green and lush and summer will be here.

My plan is to take the next few Mondays off and go somewhere to enjoy a less crowded atmosphere and lots of corn snow.

The big parties at the ski areas are mostly on Saturdays so take a look at the link above and consider a break from cabin fever and enjoy a bit of the great outdoors that New Hampshire has to offer.
InDepthNH.org's Paula Tracy learned to ski at Pats Peak in Henniker in 1972 and has been looking for ways to fit it into her work life ever since. Her first ski column First Tracks was for the Salem (Mass.) Evening News. She then wrote one for the New Hampshire Union Leader and later for WMUR. Paula now writes A Winter Run for InDepthNH.org when she is not busy on her State House reporting.
InDepthNH.org is New Hampshire's online nonprofit news outlet. More information by emailing nancywestnews@gmail.com