Editor's note: Paula Tracy, Wayne D. King, Jeffrey Hastings and Nancy West are on the trail. Join us by sending your Primary photos along to nancywestnews@gmail.com. This story will be updated day and night.
By InDepthNH.org
Several candidates including Pete Buttigieg and U.S. Sen. Amy Klobuchar have already visited Ward 1 Webster School on Elm Street in Manchester.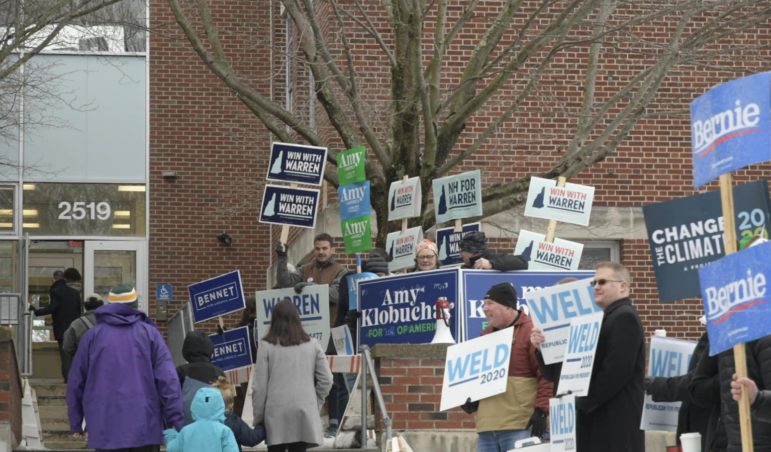 Local, national and international media are broadcasting from outside.
One news crew from South Bend, Ind,, was interviewing a man who said he had just voted for Pete.