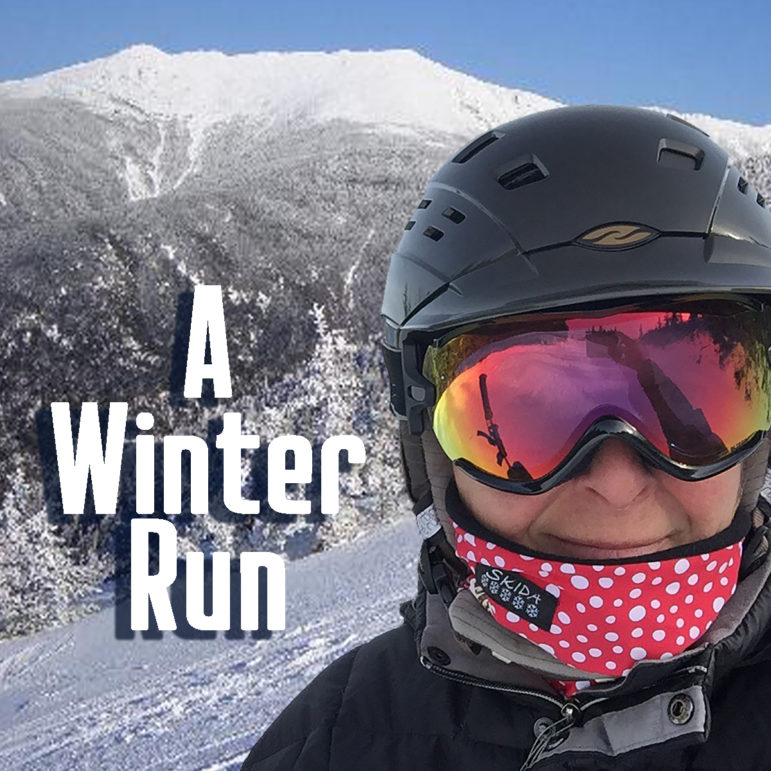 A Winter Run, InDepthNH.org's column about the love and business of skiing.
By PAULA TRACY, InDepthNH.org
KILLINGTON, Vt. – I took some runs at Killington to visit old friends, ski the "Beast" and watch the fastest women in the world compete at the Women's World Cup Giant Slalom and Slalom races this Thanksgiving weekend.
What a great way to kick start the season. Killington is about an hour's drive west of Hanover, N.H.
On Saturday, about 19,500 fans of ski racing poured into the grandstands and slope-side to watch these amazing women rip down the ice-injected, porcelain face of the Superstar trail.
On Sunday, about 11,000 came out again to see these young women rip through the gates and were thrilled to see New Hampshire's Mikaela Shiffrin, 24, podium both days.
Shiffrin, who at age eight moved from Colorado to Lyme, N.H., and stayed to ski the ice of the East until age 15, when she joined the World Cup circuit, considers this her home, though she also considers Vail, Colorado.
She skied first at the Dartmouth Skiway for Ford-Sayre, at Cannon for the Franconia Ski Club and then at Burke Mountain Academy in the Northeast Kingdom of Vermont where she graduated from high school.
This weekend, Shiffrin took third in the Giant Slalom and won the slalom by a whopping 2.24 seconds – one of the largest win margins in recent history – to the delight of the crowd and to the astonishment of little girls out there hoping to someday do the same.
Shiffrin has now tied legendary Austrian Annemarie Moser-Proell for 62 World Cup wins. She is quickly moving toward breaking the records of others, including Swedish skier Ingemar Stenmark with 86 wins, as she heads to Lake Louise, Alberta, for speed events.
Coming home to New England was bittersweet this year for Shiffrin who lost her beloved grandmother or "Nana" Pauline Condron of Lanesborough, Mass., who died Oct. 22 at the age of 98.
Nana was in the stands last year to watch Shiffrin win the slalom at Killington after having Thanksgiving with her in 2018 in the Berkshires.
Her mother, Eileen Shiffrin, one of Condron's daughters, has stepped aside as Shiffrin's coach but still is her most trusted advisor. She was not with Shiffrin in Europe for her first win of the season but was in the stands to watch and rejoice at Killington.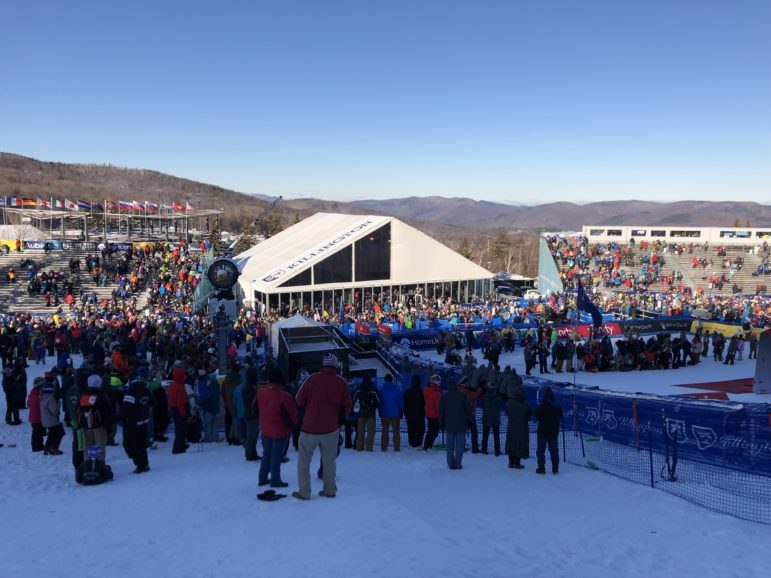 I asked Shiffrin at a press conference before the races what it was like to come back home for this event and how this was different from the past three years starting the season off in the East. Most of the races are held in Europe. https://youtu.be/3VX6TXhkdWQ
She spoke about the emotional reunion she had with lift attendant Chris Carr at Burke in Vermont and just coming home after years of being away.
"I was crying a lot," Shiffrin said.
The first year at Killington she was nervous, Shiffrin said, but now she has come to feel that the event is not just all about her and whether she wins or not, but about ski racing and the passion for ski racing that all attendees have. And that has taken a lot of pressure off her shoulders.
Petra Vlhova of Slovakia, who took second in the slalom, agreed that the event is one of the largest on the world circuit in terms of the crowd and while they "want to see Mickie" as she calls Shiffrin, they also want to see a good race.
And that they did.
I first got to watch Shiffrin ski when she was about 8 years old and have been watching ever since.
As a ski racing parent, I went to races and watched this elegant young child, a bit shy it seemed with a thick, tight single blonde braid down her back under her helmet.
She was a phenomenon then, and now unleashed to the world, this whole two seconds ahead of the pack in slalom is not a surprise to any of us who watched her grow and mature.
Shiffrin said at times she feels like a rookie, but there is something very special about this young woman and perhaps learning to race on ice like that on Superstar was a bit of an advantage.
Not the entire mountain was covered in ice.
Killington had a lot of terrain open for November and snowmaking and grooming had made a difference on trails which had seen some pretty significant rain on Tuesday and Wednesday.
On the mountain
Between World Cup runs, I was out on the mountain with friends Beth and Brett Long, who are season pass holders at Killington. They ski 50 or more days a year, and about 35 or so of those days are at Killington.
The Longs are big fans of Killington and know it well, so skiing with them was a real treat for me. I followed them around.
We skied mostly off the K1 Gondola to the summit and got a number of laps on a new fixed-grip quad chair near the summit.
I shot a video skiing behind Beth on the Bunny Buster. You can turn down the volume, but it shows the conditions on the hill before this week's snowstorm. Yes, a little scratchy but great if you could hold an edge. https://youtu.be/bRuQgbVRcM8
Killington expects to host this World Cup event next year and I highly recommend a visit after all the dishes are cleaned from Thanksgiving.
It is a free event and it is a world-class event. Hats and helmets off to Killington for hosting this and for letting those of us in the Northeast get to see these amazing women race upfront.
InDepthNH.org's Paula Tracy learned to ski at Pats Peak in Henniker in 1972 and has been looking for ways to fit it into her work life ever since. Her first ski column First Tracks was for the Salem (Mass.) Evening News. She then wrote one for the New Hampshire Union Leader and later for WMUR. Paula now writes A Winter Run for InDepthNH.org when she is not busy on her State House reporting.