New Hampshire Secrets, Legends and Lore
By WAYNE D. KING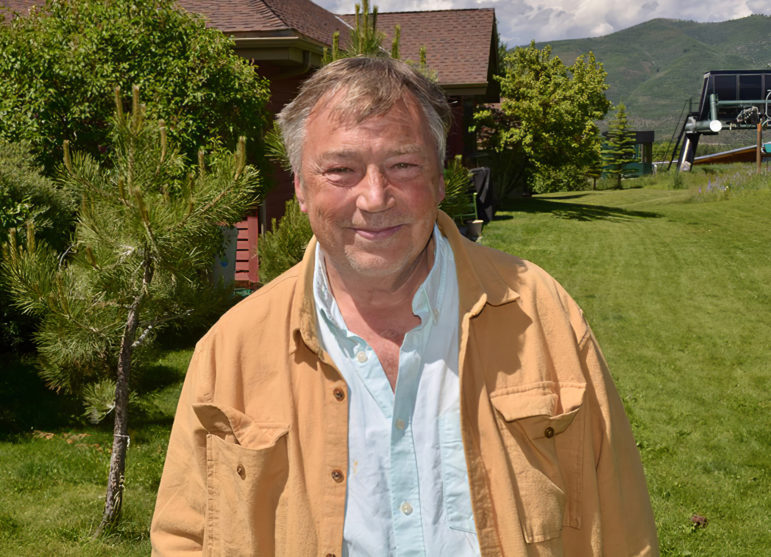 All men dream, but not equally. Those who dream by night in the dusty recesses of their minds, wake in the day to find that it was vanity: but the dreamers of the day are dangerous men, for they may act on their dreams with open eyes, to make them possible.
~ T. E. Lawrence
This story, of one – and then two – such "dreamers of the day" begins in the pastures of Canterbury New Hampshire, passes modestly through Concord, the state capitol, and winds up finally in the rolling meadows beneath the shadow of Mount Kearsarge in Warner.
With each step Bud Thompson has used his keen sense of place and humor and history to create a lasting legacy for New Hampshire and the nation and ultimately for himself and his beloved Nancy though the personal legacy came about by accident. The result of lives lived, for more than 90 years now, selflessly in service to others. Always calling down the spotlights like directors cueing our attention with their quiet competence and always redirecting the camera's focus from themselves to their mission.
It is a story of saving and preserving one people's history and then pivoting at the age of 68 – when most people would have "Called it Good" as they say; and crafting, from raw land and love, a living homage to the original inhabitants of this state and this country.
The Honorable Wayne D. King
22 Orris Rd #F1 – Thornton, NH 03285
PO Box1208 Campton, NH 03223
603-530-4460 Cell
waynedking: Skype
@wayne_d_king:Twitter
http://bit.ly/WayneDKing
PodcastsThe Radical Centrist PodcastNew Hampshire Secrets, Legends and Lore
Support the Work of Wayne King. Become a Patron of The Radical Centrist at PatreonPatreon.com/TheRadicalCentrist
Coming Soon:Common Sense for Our TimesSteady Hands and Open HeartsRenewing the American Idea in the Post Trump Era*NEW!*
*Sacred Trust, a Novel*
"The Monkey Wrench Gang Meets the Third Industrial Revolution"https://thesacredtrust.blogspot.com/
The View from Rattlesnake Ridge
New England Newspaper & Press Assoc. award winning column by Wayne King
at InDepthNH.org, New Hampshire Center for Public Interest Journalism's website.
*Art: **The Best of Wayne King* – The Artist's Best Selling and favorite
images.
Join the mailing list to receive occasional news about upcoming events
and new images by Wayne. Join now and you'll receive a free PDF version of Asquamchumaukee – Place of Mountain Waters, a photographic ramble through the Baker River Valley of NH by Wayne.