By NANCY WEST, InDepthNH.org
Three years after then-Claremont Police Cpl. Ian Kibbe fatally shot Cody Lafont on his front steps, his estate is suing Kibbe, the city and Police Capt. Brent Wilmot claiming Lafont was the victim of excessive force and discrimination because of a disability.
The lawsuit was filed Tuesday in U.S. District Court, one day before the statute of limitations would have run out.
Lafont, 25, who was known to be depressed and call police when he was drunk, died in the early morning Sept. 25, 2016, after Kibbe shot him three times in the chest one minute after arriving at the scene. Kibbe had been dispatched to Lafont's home to tell him to stop calling 911.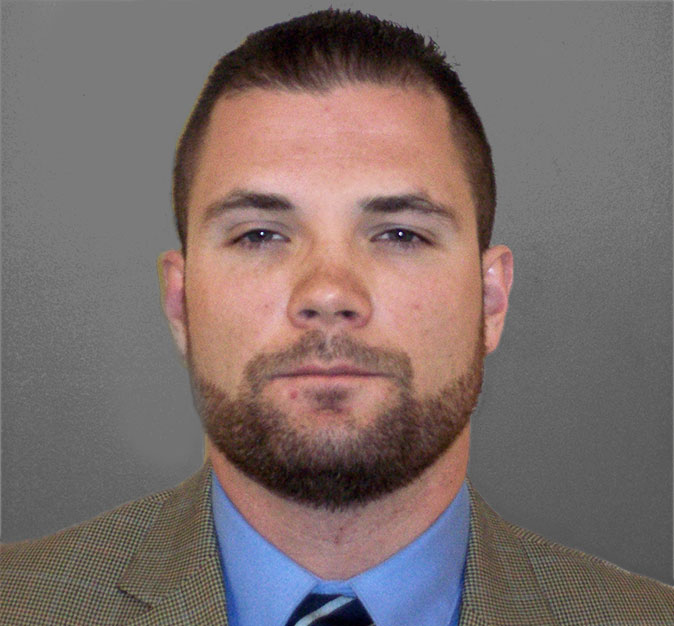 Then-Attorney General Joseph Foster ruled the shooting justified soon after. Kibbe told investigators that Lafont pointed a revolver at him with a "strange smile" on his face and refused to put down the gun.
The 2016 attorney general's report on the shooting said, "it was reasonable for Corporal Kibbe to believe that Mr. Lafont posed an imminent threat to his safety, and that when he fired his service weapon Mr. Lafont was about to use deadly force against him."
Attorney General Gordon MacDonald has since reopened the Lafont shooting investigation because Kibbe was sentenced to jail related to a search conducted with another officer in February 2018. Kibbe served 90 days in jail after pleading guilty to misdemeanor charges of unsworn falsification and obstructing government administration.
"(T)he City of Claremont—and its agents Brent Wilmot and Ian Kibbe —knew or should have known that Cody Lafont was suffering from a mental disability such that he was a 'qualified individual with a disability' as defined by the Rehabilitation Act or the ADA.
"Under the ADA, Wilmot and Kibbe had a duty 'to make appropriate efforts to determine whether perceived strange or disruptive behavior … is the result of a disability.' Instead of perceiving Lafont's disruptive behavior as being the manifestation of mental illness, ignored obvious pleas for help, and instead instructed an officer to respond to the house to tell Lafont to stop calling for help," the lawsuit states. It was filed by attorneys Jared Bedrick and Chuck Douglas of Concord.
The suit claims the Claremont police department failed to properly train Kibbe and Wilmot, who has since been promoted to captain. Kibbe could not be reached for comment. As part of his plea agreement on the criminal charges he can never work again as a police officer.
The suit claims Lafont's estate is entitled to monetary damages under the Fourth and Fourteenth amendments of the US Constitution against excessive force and the Americans with Disability Act.
His estate is administered by his mother, Tracy McEachern, a Florida resident.
The suit alleges that a stop Kibbe made hours before shooting Lafont showed his state of mind.
At about 1:20 a.m. on Sept. 25, 2016, Kibbe stopped Christopher Ratcliffe in a Citgo gas station parking lot in Claremont, the suit says.
"During the stop, and throughout the encounter, Ratcliffe observed Kibbe to be acting unnaturally aggressive," the suit alleges.
Before any information was released naming Kibbe, Ratcliffe posted on social media suggestions that Kibbe was the shooter because, in effect, "there was only sociopath on duty" that night, a posting Kibbe later saved, the suit says.
Around 4:14 a.m. Lafont used 911 to call the police and was routed to dispatcher Emily Loring at the Claremont Police Department. "On the phone, Lafont disclosed to Wilmot that he was depressed. Wilmot asked what Lafont needed and whether he wanted to speak with someone at the hospital. Lafont declined to speak with the hospital because he feared they would lock him up for being drunk consistent with prior experiences," the suit alleges.
Wilmot asked Lafont if he wanted an officer to come to the house and he said yes. Lafont mentioned that he was not suicidal, but depressed, and Sergeant Wilmot ended the call. "Instead of sending an officer, Sergeant Wilmot did nothing, hoping that Lafont would fall asleep," the suit alleges.
Around 4:33 a.m. Lafont called again upset that no officer had come to speak with him at his house. "(After some back and forth) Lafont asked if he would have to threaten suicide to get an officer to come to the house," the suit says.
"Wilmot then called Corporal Ian Kibbe over the radio and asked him to respond to Lafont's residence to 'tell him to stop calling 911.'"
Wilmot specifically told Kibbe that Lafont was not suicidal; rather he was "just depressed," according to the suit.
Kibbe arrived at 4:49 a.m. and Lafont was dead one minute later, records show.
Associate Attorney General Jeff Strelzin didn't return a call seeking comment, but previously said his office is not finished reviewing its previous ruling that Kibbe shooting Lafont was justified.
Capt. Wilmot said he hasn't seen the lawsuit.