Erin Deveney resigned Tuesday as the head of the Mass. Registry of Motor Vehicles in connection with failures in licensing Volodymyr Zhukovskyy, 23, of West Springfield, Mass. He pleaded not guilty Tuesday to charges of negligent homicide in connection with the deaths of seven motorcyclists Friday in Randolph, N.H.
New Hampshire officials say Zhukovskyy was the driver of the truck involved in the fatal accident. According to the criminal complaints, Zhukovskyy negligently caused the deaths by operating a 2016 Dodge 2500 pickup truck and attached trailer on Route 2 westbound erratically and across the double yellow centerline causing a collision with motorcycles in the eastbound lane in Randolph.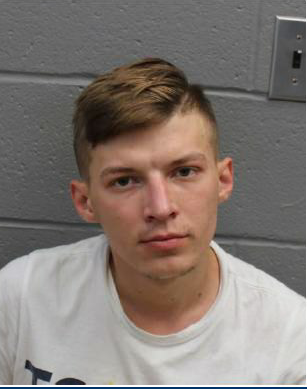 The following statement was released by Massachusetts Department of Transportation Secretary and CEO Stephanie Pollack about the driving history and license status of Zhukovskyy, who pleaded not guilty Tuesday in Coos Superior Court in Lancaster to negligent homicide charges.
"The loss of life in any motor vehicle crash is a terrible tragedy and the massive toll this crash is taking on the families of the seven individuals who lost their lives, many of whom served this country, is impossible to comprehend.
"The Massachusetts Registry of Motor Vehicles has a responsibility to enforce the laws governing safe operation of vehicles and carries out its mission to the best of its abilities. But in this case, the RMV had not acted on information provided by the Connecticut Department of Motor Vehicles about a May 11 incident that should have triggered termination of this individual's commercial driver's license.
"Effective immediately, former MassDOT Chief Operating Officer Jamey Tesler will take over as Acting Registrar of the RMV as I have accepted Registrar Erin Deveney's resignation. Jamey will lead an in depth review of the Registry's state-to-state data sharing processes to ensure the RMV acts as quickly as possible on any information shared by other states."
The seven victims include: · Michael Ferazzi, age 62, of Contoocook, NH
· Albert Mazza, age 59, of Lee, NH
· Daniel Pereira, age 58, of Riverside, RI
· Joanne & Edward Corr, both age 58, of Lakeville, MA
· Desma Oakes, age 42, of Concord, NH
· Aaron Perry, age 45, of Farmington, NH
New Hampshire Chief Medical Examiner Dr. Jennie Duval has determined that all seven individuals died as a result of blunt trauma. The investigation continues to be active and ongoing.