By GARRY RAYNO, InDepthNH.org
CONCORD – Lawmakers are headed for a meltdown before the 2019 session is over, whenever that might be.
Last week's budget votes show a partisan divide with nothing in the breach to prevent all-out war.
For example, the House Education Committee worked to build a bipartisan coalition among its ranks to address education funding to help the communities whose school systems are in crisis like Berlin, Pittsfield, Claremont, Franklin and Newport.
As a result, two of the bills to stop the reduction in stabilization grants to districts and to establish an intermediate step before more significant changes could be made initially passed the House on large bipartisan votes.
The votes on the House Finance Committee were bipartisan to place the provisions from those two bills into the budget bills, House Bills 1 and 2.
But last week when the House voted on the budget package not one Republican voted in favor. Democrats lost one member on one bill and two on the other.
The votes on all but one proposed amendment saw similar divides with one to four Democrats off the reservation, but only one Republican strayed on two amendments.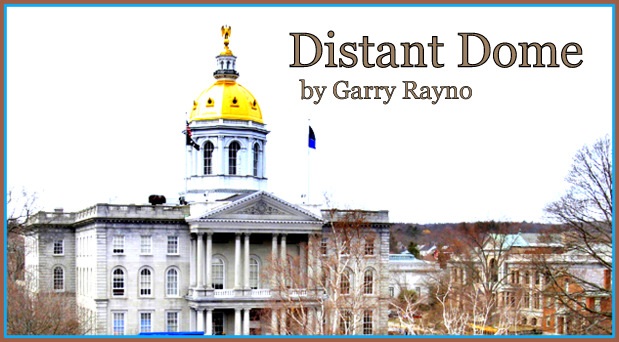 What surprised many and caused some biting words was an amendment proposed by Rep. Rick Ladd, R-Haverhill, who was the prime sponsor of House Bill 709, which was a key component of what the Finance Committee moved into the budget.
He proposed an amendment that stripped most of the additional money included for education funding as well as other key provisions of his bill.
House Education Committee vice chair David Luneau, D-Hopkinton, called the amendment "an 11th-hour con job" and "a cop out" that undermined the bipartisan education funding work the committee had done.
There were only two votes reflecting bipartisanship, the capital budget — 362-5 — and reinstating $500,000 for the Internet Crimes Against Children project — 376-4. All the "no" votes were from Republicans.
When the final vote came to pass House Bill 2, which includes the changes in law needed to make the numbers in House Bill 1 work, no Republicans voted for it, and two Democrats, Rep. Harrison Kanzler of North Conway and Charlie St. Claire of Laconia voted against.
No Republicans voted for House Bill 1, and Kanzler was the only Democrat in opposition.
It doesn't get much more partisan than that.
The old adage is politics is a blood sport, and that is true but in the past New Hampshire politicians recognize the difference between winning elections (politics) and governing the state. Now, governing is a political exercise much as it is in Washington.
When governing is a political exercise, the "greater good" is lost and alternative facts are fair game.
House Minority Leader Dick Hinch, R-Merrimack, called the budget deeply flawed and said it spends $1.5 billion more than the current plan.
Total state spending is the only fair way to compare Gov. Chris Sununu's proposed budget and the House's because the governor's eliminates the Education Trust Fund and the House plan does not, making it almost impossible to compare apples to apples, particularly money raised by the state.
Total spending includes federal money, and highway, turnpike, sweepstakes, fish and game, liquor and general fund revenues.
Total spending under Sununu's proposed budget is $1.4 billion more than the current spending plan, and the House's is $1.7 billion more, or $300 million more than the governor's.
The current two-year budget is $11.7 billion, Sununu's is $13.1 billion and the House's $13.4 billion.
Those figures come from the non-partisan Legislative Budget Assistant's office that both parties rely on.
In a $13 billion budget, $300 million represents 2.3 percent difference not the 13 percent figure used by several Republicans during the debate.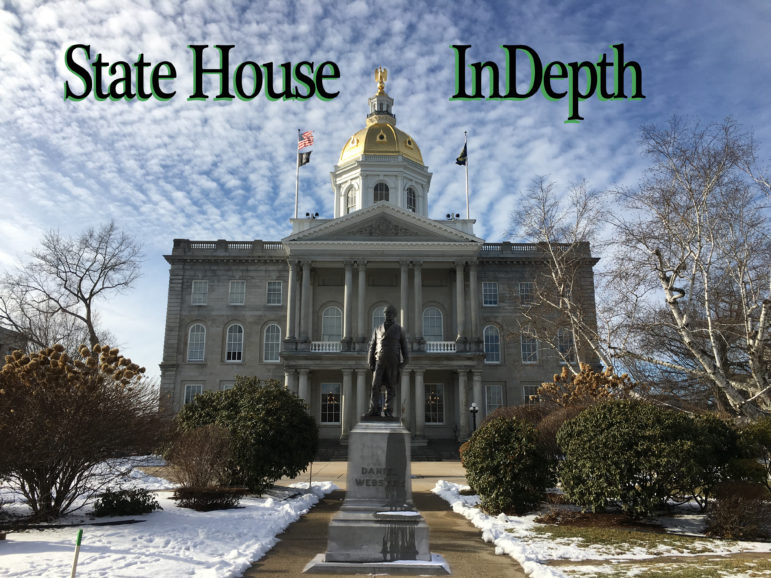 Twisting facts does not build credibility in the long-run.
The figures indicate the differences between the two parties is not about how much is spent. Rather the battle is over where it is spent and how it is raised.
The House's plan includes a 5 percent capital gains tax that budget writers say will raise $150 million to increase state education aid and stops future reductions in business tax rates contained in current law.
There is some agreement on revenues as both Sununu and the House include money from a new sports betting program run by the Sweepstakes Commission, and several small fee increases to fund specific purposes.
In crafting his plan, Sununu stuck to the old adage to spend surplus or one-time money on one-time projects such as buildings or preserving land, or renovations to state parks.
By not using surplus money to expand programs and services, the theory goes, you will not have to make cuts when the economy takes a downturn and revenues shrink.
That theory was repeated time and again by Republicans opposed to the budget Thursday.
One of the points of contention has been a $26 million building to replace the secure psychiatric unit at the state prison, which Sununu proposed, and the House Finance Committee removed saying not enough information was provided.
The facility has grown from 40 to 60 beds since Sununu first proposed it and now includes more uses than treating those deemed a danger to themselves or others.
While the new facility looks like a one-time expenditure, it will require a staff of high-priced professionals once it is up and operating which certainly will have to be paid for in the future.
Finding people to work in the facility is another issue given how difficult it has been to staff the state psychiatric hospital in recent years.
Democrats have a different idea of what to do with surplus money: Spend it on programs and services they believe have been underfunded or needed but the state has not had enough money to provide.
A philosophical divide also separates the two parties. When the GOP is in control the legislature often concentrates on the business side of the equation by making it more attractive for companies to locate here and provide jobs etc.
During the budget debate Thursday Democrats often repeated the phrase "a budget for all of New Hampshire," which implies they believe the Republicans favor business and the rich over average citizens.
Democrats also disapproved of the one-time local projects in a couple dozen communities Sununu funded with one-time money along with the secure psychiatric unit among other projects.
Democrats said there should have been a process for all communities to apply for the money rather than have the governor decide based on conversations with local officials in his travels.
Democrats instead reinstated $12.5 million in revenue sharing with communities, far less than what communities received when the program was suspended during the great recession in 2008, but still every community would receive some additional money.
And then there are the warring medical and family leave plans: The governor and Republicans backing a two-state state employee option, the Democrats' plan would include all workers.
Republicans claim the Democrats plan is an income tax, but Democrats call the .5 percent assessment on wages an insurance premium.
The Senate will have its chance to soften the edges of the disagreements, but probably not enough to prevent a veto. Sununu has said many times in recent weeks he intends to veto lots of bills, which is similar to what former Gov. Craig Benson did before he had a large veto stamp made and ceremoniously used it on the budget Republican lawmakers sent him in 2001.
That was the last budget veto until Sununu's predecessor, Maggie Hassan, vetoed the budget in 2015 because of business tax cuts, failure to fund a new contract for state employees and claimed it was unbalanced. She ran for the US Senate instead of another term as governor.
Former Gov. John Lynch let the budget the Republican dominated 2011 legislature approved go into effect without his signature fearing lawmakers would send him an even more ominous version the second time around if he vetoed it.
So as the 2019 session is halfway done, the weather is heating up and hyper partisanship is in full display.
Avoiding a governmental meltdown that will be difficult to reverse appears almost impossible to avoid.
Garry Rayno may be reached at garry.rayno@yahoo.com
Distant Dome by veteran journalist Garry Rayno explores a broader perspective on the State House and state happenings for InDepthNH.org. Over his three-decade career, Rayno covered the NH State House for the New Hampshire Union Leader and Foster's Daily Democrat. During his career, his coverage spanned the news spectrum, from local planning, school and select boards, to national issues such as electric industry deregulation and Presidential primaries. Rayno lives with his wife Carolyn in New London.
InDepthNH.org is New Hampshire's only nonprofit, online news outlet dedicated to holding government accountable and giving voice to marginalized people, places and ideas. The opinions expressed are those of the writer.