The opinions expressed are those of the writer. InDepthNH.org takes no position on politics, but welcomes diverse opinions. email nancywestnews@gmail.com
By Rep. Marjorie Porter, D-Hillsborough
CONCORD – The House has made it through another Crossover Day, that dreaded deadline day at the end of March, when all House bills must be acted on and sent over to the Senate, and all the Senate bills must come to us. Quite a relief to be done.
I wanted to catch you up a bit and address some things that have been in the news.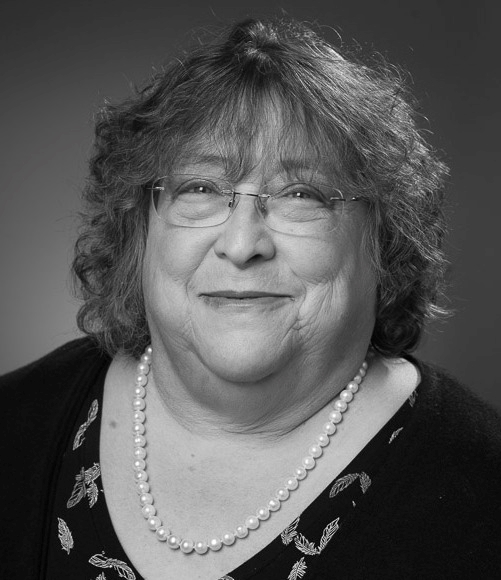 Back in 1990, Congress passed the Gun Free Safe School Zones Act, which prohibited unauthorized people from bringing guns onto school property. This is the law of the land, and everyone presumed the law of the land pertained to New Hampshire schools as well.
It came as quite a shock, then, when last year the state's Attorney General agreed with legal experts who said schools in NH cannot legally enforce firearm bans. It seems state law trumps federal law in the Granite State and only the legislature can legally ban guns in schools.
In these days of lockdown drills and the all to frequent need to send thoughts and prayers to the victims of yet another school shooting, local school districts were understandably upset. Even with hardened entrances and increased security, even with 'see something, say something" training and active shooter drills, how could schools keep kids safe if they can't prevent the bringing in of guns?
A group of House and Senate legislators worked hard to craft HB 564, which they hoped would meet the needs of schools to keep kids safe, while also protecting the rights of gunowners.
The bill, as amended, prohibits unauthorized people from bringing guns onto school property—school buildings, school buses, and school playgrounds. The prohibition does not apply to private property nearby a school –there is no 1000 foot zone.
And, the actual language of the bill states the prohibition does not apply to:
…(a) Any person picking up or dropping off a student, provided the firearm remains in a motor vehicle. (b) Any person authorized in writing by the school board or duly authorized designee to possess a firearm…. (c) Any duly appointed law enforcement officer, properly trained school resource officer, or member of the armed services of the United States or National Guard when on duty.
Section (b) above means school officials can designate people who can be armed in schools. The identity of those persons can remain confidential.
This is a common-sense bill, that brings us back in line with the federal law.
The state budget has also been in the news lately, and the media is portraying it as a battle royal between House Democrats and the Governor. I'm sure we will see some sparks flying, but I wanted to fill you in on a few details before the OK Corral erupts.
The Governor's budget included a lot of earmarks, money sent to some cities and towns to pay for local projects that were in the works. NH state budgets usually don't do this. And for good reason.
We like our taxation, and our spending, to be fair. In order to be fair, there needs to be a process towns and cities go through to apply for, and receive, earmarked funds, and the opportunity to apply for those funds should be open to all municipalities.
Unfortunately, no such process was in place when the governor chose what to fund in his budget. There is no doubt places like Franklin and Laconia, Seabrook, Manchester and Salem all have worthy projects that deserve to be funded. But I am also sure there are equally worthy proposals under consideration in many of the other two hundred or so towns and cities in the Granite State, and I bet local governments would have jumped at the chance to apply for consideration if they knew earmarks were in the offing.
But they didn't, and that's the point. There was no process. We don't know how projects were chosen, and though I'm sure the governor chose in an aboveboard manner, there is no way really to know.
The House Finance committee chose another route. Instead of earmarks, it used the revenue to re-establish the state's revenue sharing program for the first time in more than ten years. By distributing $12.5 million in direct aid to all cities and towns, everyone got a piece of the pie.
House budget writers heard the pleas of local property tax payers too, who called on the state to do better in funding its public schools. To further aid in helping to reduce local property taxes, the House budget increases local school adequacy aid by more than $150 million, fully restores school stabilization grants, and fully funds full-day kindergarten. Paid for by the provisions of HB 686, which closes the capital gains loophole in the investment earnings tax, more than 80% of the new revenue will come from investors with high incomes, while those who can least afford to pay are exempted.
Another issue making the news is the building of a new secure psychiatric unit to house mentally ill patients who are a danger to themselves or others. Currently, these patients, although convicted of no crime, are housed at the state prison. The Governor included $26 million in his budget for a brand-new unit and is accusing Democrats of not caring about the mentally ill because the project was cut.
Before you judge, you should know that budget writers agree there is a need for such a unit off the state prison grounds, and they have a plan for making that happen, which costs less and has the support of the Disability Rights Center.
By moving the children's unit at the state hospital to a renovated hospital in Nashua and retrofitting the emptied space to accommodate the secure psychiatric unit, the process can be completed in less time, and the money saved can be used to pay for critical aspects of the new ten-year Mental Health Plan left out of the governor's budget. This is a fiscally responsible and humane approach.