Editor's note: A Gofundme page set up by Lizette Eckert's mother, Diane Kennedy, had raised $13,535 of the $100,000 goal Wednesday night. The following is the Gofundme narrative for Lizette and James Eckert of Alton. The Attorney General's Office has released very few details in their deaths, except to say each died of a single gunshot to the head on Friday, and a boy, 11, has been taken into custody as a juvenile for second-degree murder. Their obituary follows.
Jim and Lizette Eckert Children Memorial Fund
We are so heartbroken at the sudden, tragic loss of Jim and Lizette, but this cannot compare to the vacuum that has been left in the hearts and lives of their children.
The outcry of grief and sympathy has been overwhelming. From family and friends across the country, we are told that coworkers who have never met any of the Eckerts have been moved to pray for us and wish they could do more. Sympathies are sent from distant cousins and friends as far as Australia and Dublin, Ireland, praying for the family.
Most notably, the support of the Eckert's friends and church family here in Alton, NH has been staggering. Free lodging, loaned vehicles, and plenty of food(!) have been provided to the families of the grieving by those who knew and loved the Eckerts. We are truly humbled.
But the terrible impact of losing Lizette and Jim will be felt by their children for many years to come. Beyond the primary loss of two devoted parents, the cost of education and health care, among many others things, are all burdens that their parents will not be around to shoulder for them.
This memorial fund will accept gifts that will be held in a trust to help provide for their future health care and rapidly approaching education expenses. It will hopefully be a small start to providing the support they will need in order to have the opportunities and future that their parents always hoped they would have.
Because the story has been in the news, we are doing all we can to protect the children from excess attention, while still allowing the community that loves them so much and so well to help them in ways that will make a lasting impact. Thank you for your support in all these things.
Obituary from Legacy.com
Drs. James "Jim" and Lizette "Liz" Eckert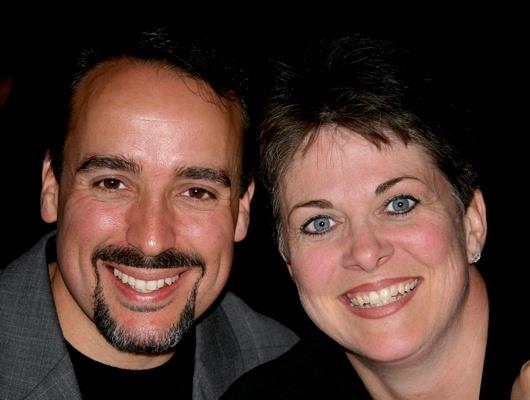 ALTON — Dr. James "Jim" Eckert, and Dr. Lizette "Liz" Eckert, of Dobbins Way, died March 15, 2019.
Jim, 48, was born Sept. 9, 1970, and raised in Pittsburgh, the son of Joseph and Bernadine (Homison) Eckert. Lizette, 50, was born in Davenport, Iowa, on Aug. 9, 1968, and was raised in Moline, Illinois, the daughter of Timothy and Diane (Coene) Kennedy.
Jim and Lizette met at the Palmer College of Chiropractic in Davenport, Iowa, both receiving Doctor of Chiropractic degrees. They were married on June 7, 1997. They moved to Portland, Maine, before moving to Alton in 2012.
Both were active parishioners at St. Katharine Drexel Parish.
Jim owned and operated his own chiropractic practice.
He was an avid runner and competed in ultra-marathons across the country.
Lizette worked as a chiropractor at Sanctuary Body Works in Pittsfield. She loved being a mom to her three children and operating the family farm.
Jim is survived by his mother, Bernadine; siblings, Brian, Jennifer, Joseph, Matthew, and Jacqueline, as well as several cousins, nieces and nephews. He was predeceased by his father, Joseph.
Lizette is survived her parents, Timothy and Diane; brothers, Matthew, Nathan, Brandon, and Kevin, as well as many cousins, nieces and nephews.
Both are survived by their three children.
Calling hours will be held Thursday, March 21, from 4 to 7 p.m. in St. Katharine Drexel Church, 40 Hidden Springs Road, in Alton. A Mass of Christian Burial will take place on Friday, March 22, at 10 a.m., also at the church.
To express condolences, please visit www.peasleefuneralhome.com.
All arrangements made by Peaslee Alton Funeral Home.