Subscribe to our free newsletter here.
By SUSAN DROMEY HEETER, Joyful Musings
Today I muse joyfully on what I would declare as National Emergencies should I have the power.
Sir Luc, our formerly vibrant pup, has aged significantly and finds it difficult to get up the back stairs. His girth does not help; he has no trouble scarfing down food but between the ice and his excess weight he's challenged with any kind of movement, let alone along an incline. Emergency. National. Save Luc.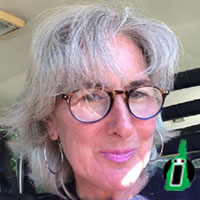 The 16th birthday celebrations adorning our house from January are still up. I do adore the Scrabble banner reading "youourjane" or, as it would read with spaces, "You Our Jane," but it's probably time the Tarzanlike statement come down. And having confessed that, we still have Christmas greens up. Could this count as a DOUBLE National Emergency?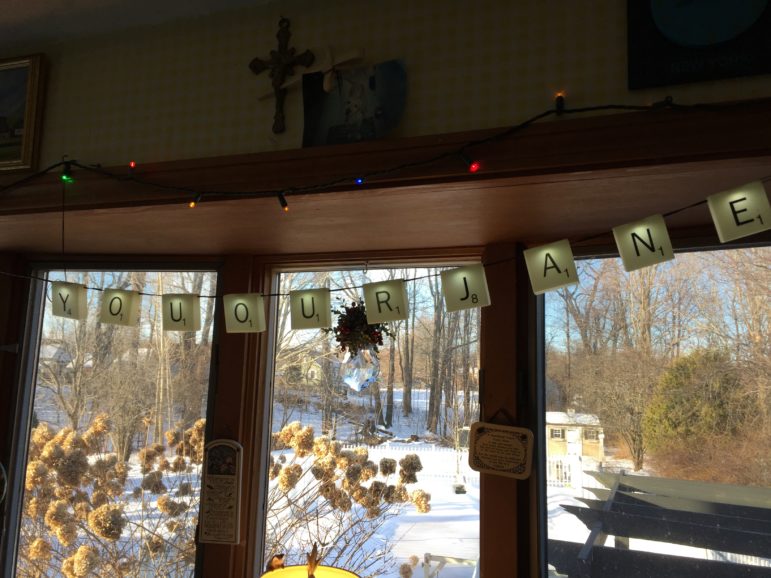 As I age, I struggle with names more and more. And as a Spanish teacher, I not only provide Spanish names for my students, I give them a Spanish speaking country as well. So John transforms to "Juan/El Salvador" Caleigh is now "Catrina/Cuba." I refer to all as simply "amigo/amiga" and I know it's evident my name retention is nil. National Emergency. Restore my memory, stat.
The suitcase from my recent travels to NYC is still in the living room, smack dab in the center. I know I need to empty it but as I'm heading off to California next week, it simply seems like a lot of effort to move this proverbial and literal elephant in the room. We keep tripping over it, I take things out of it, I put things in I may need on the West Coast. But I do think my NOCD, as in my complete lack of obsessive compulsive disorder needs attention. National Emergency.
Finally, I'd like to figure out how to use the adaptor that allows me to listen to podcasts in my car. I drive a 2004 Passat, it has no internet or Wifi and my husband got me something I can plug into the cigarette lighter that allows me to stream the sound to my radio. Clueless. I ask "youourjane" and she rolls her eyes, gazes at her phone and puts me off. I am forced to put my phone up to its highest volume and listen to tinny reports. If this is not a National Emergency, I truly, do not know what is.
And what is your National Emergency, dear Joyful Musers? Do tell. I'll be sure to secure the funds needed to make your disaster less urgent, we'll live in the solution the declaration of a National Emergency ought to provide.
In the meantime, I'll lug Luc up the stairs, listen to my tinny podcasts and keep tripping over the living room suitcase. Muse joyfully, amigos y amigas!
Susan Dromey Heeter, a writer from Dover who recently let her hair go au natural white, debuts her new column "Joyful Musings" at InDepthNH.org. Dromey Heeter is a secondary Spanish Teacher at Spaulding High School in Rochester and the mother of two teenage daughters. Writing has been her passion since her English majoring days at the University of Massachusetts in Amherst. Dromey Heeter has lived in The Netherlands, Alaska and currently basks in all things New England, including the frigid winters. An avid swimmer, Dromey Heeter's great passion is to bring back body surfing as most children have no idea how to ride waves without ridiculous boogie boards. She also writes about thrift shopping and all things frugal in a column called "Budget Vogue" for the New Hampshire Union Leader.