By WAYNE D. KING, View From Rattlesnake Ridge
Without Ranked Choice Voting, New Hampshire Presidential Primary Will Likely Become Irrelevant
Here in the shadow of Rattlesnake Ridge, the sense that Democracy is broken is pervasive and alarming. Republicans and Democrats alike along with Libertarian and Independent voters seem to share a growing disgust with the tone and tenor of the election process and even more so the results of the elections – won by candidates with far less than a majority of votes – and the behavior of those elected by 17%, 20% or 30% of the voters, as they constantly seek partisan advantage rather than trying to work together.
The negative campaigning that only seems to grow worse with each succeeding year, the bitter and poisonous partisanship that has infected the election process – characterizing even the elections for NH State House and Senate seats – are deeply discouraging to average voters. Worse still, what use to be the "governing phase" of the process where state Representatives and Senators settled into a far less partisan rhythm – intent on governing in the best interests of all their constituents has virtually disappeared and the two parties now vie to see who can draw the most blood at a time when their constituents want them to be solving problems.
As if all this weren't bad enough, the New Hampshire First- in-the-Nation Presidential Primary – a near sacred institution here in the Granite State – already under attack from those who would like to see its preeminence abolished – is at its hour of maximum danger. Ironically, for the primary – about to celebrate its Centennial year – that Centennial may also be its Swan Song.
Now, I won't represent that I have always been the staunchest defender of the NH Primary. I have in the past suggested that the divisiveness of the Primary process is harmful to the unity of both the Democratic and Republican parties and a distraction from confronting the challenges we face as a state, but as Emerson said, "The years teach much which the days never knew." The fact is that I have become convinced that the people of New Hampshire take very seriously their solemn responsibility to put the candidates through their paces and to narrow down the field. That alone is reason enough to defend the Primary.
But there has always been a procedural problem with New Hampshire's Primary and with the size of the field among Democrats this year, that problem is magnified tenfold, just as it was for Republicans in the last Primary. In 2016 there were 17 candidates running in the Republican primary. Only 4 of the 17 received any delegates.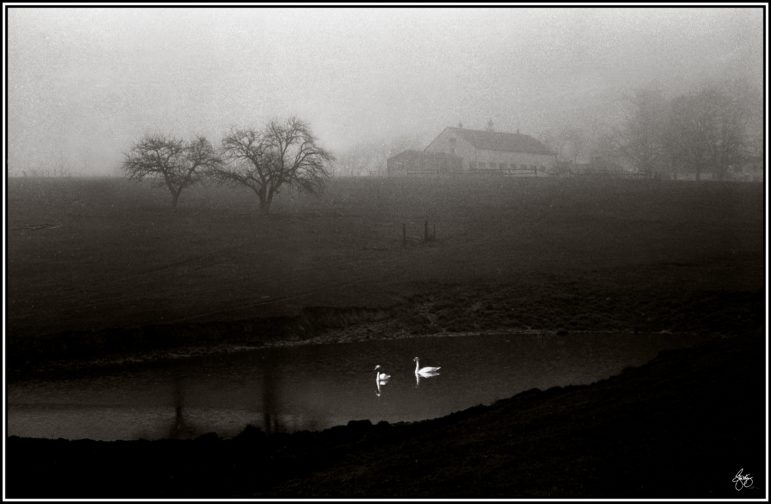 As a result over 40,000 Republican voters choices were disregarded completely when it came to handing out delegates. To make matters worse the Democratic party has recently raised their threshold for awarding delegates in the Presidential Primary to 15%. In other words, only those with at least 15% of the vote qualify for delegates. With as many as 30 potential candidates for the Democratic nomination there is a better than even chance that NO ONE will reach that threshold, leaving 100% of voters disenfranchised and allowing the Democratic party to award those delegates to whomever they choose. In other words, the First-in-the-Nation Primary will be nothing but white noise in the most consequential election of our lifetimes.
There is a way to resolve this and to save the NH Primary. Ranked Choice Voting. A bill before the New Hampshire House, HB 728, sponsored by Rep. Ellen Read of Newmarket, would institute a new system of voting called Ranked Choice Voting allowing every voter to rank their choice in order of preference. So instead of simply choosing one candidate, you can select and vote for your first choice, your second choice and your third choice. When the ballots are counted, if no one receives a majority of the votes the ballots for those with the fewest votes are reallocated to the second choice.
Maine has just moved smoothly to ranked choice voting with only three months between the final court challenge and the election. Mainers voted in record numbers and polling since the election shows broad support for the new system of voting. Iowa too is considering Ranked Choice for their Presidential Caucuses.
Ranked Choice has had a dramatic positive impact on the civility of elections in Maine and California where it is being used. After all, what do you think would be a voters second and third choice if a candidate bad mouthed their competition with nasty nicknames or mudslinging?
Ranked Choice means that all of the voters voices are heard, not just a small minority.
Ranked Choice voting puts 3rd party candidate on a level playing field with those in the two major parties but prevents them from becoming spoilers if voters don't find their message compelling: Think the Bush-Gore-Nader Florida Primary.
Ranked Choice Voting is coming. It is a wave that will not be held back. The only question is whether the members of the New Hampshire House of Representatives will choose to be led astray this year by the major parties and sacrifice the NH Presidential Primary in the process. If that happens, the blame will fall squarely on their shoulders. Unfortunately, by then it will be too late.
About Wayne D. King: Wayne King is an author, artist, activist and recovering politician. A three term State Senator, 1994 Democratic nominee for Governor, former publisher of Heart of New Hampshire Magazine and CEO of MOP Environmental Solutions Inc., and now host of two new Podcasts – The Radical Centrist (www.theradicalcentrist.us) and NH Secrets, Legends and Lore (www.nhsecrets.blogspot.com).
His art is exhibited nationally in galleries and he has published three books of his images and a novel "Sacred Trust" a vicarious, high voltage adventure to stop a private powerline all available on Amazon.com. He lives in Rumney at the base of Rattlesnake Ridge. His website is: http://bit.ly/WayneDKing . You can help spread the word by following and supporting him at www.Patreon.com/TheRadicalCentrist .
Links:
One minute video description of Ranked Choice Voting
HB 728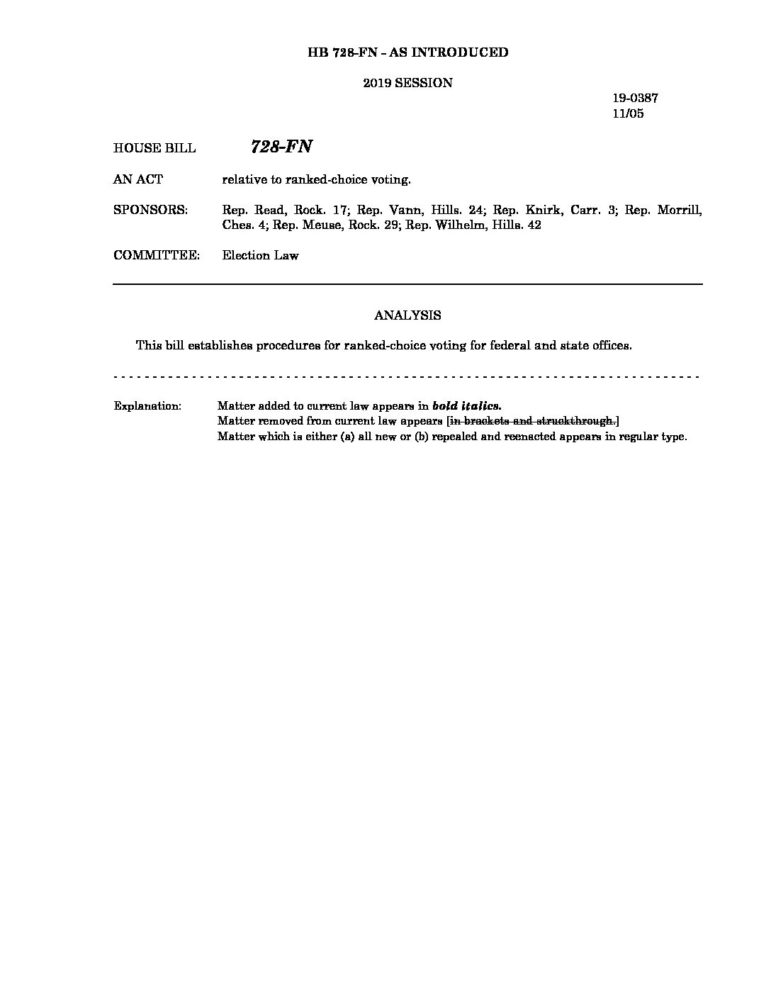 The Hon. Wayne D. King
787 Stinson Lake Rd.
PO Box 500
Rumney, NH 03266
Podcasts: The Radical Centrist Podcast
New Hampshire Secrets, Legends and Lore
Support the Work of Wayne King. Become a Patron of The Radical Centrist at PatreonPatreon.com/TheRadicalCentrist
The opinions expressed in this column are those of the writer.