Distant Dome is co-published by Manchester Ink Link and InDepthNH.org
By GARRY RAYNO, Distant Dome
"It was the best of times, it was the worst of times, it was the age of wisdom, it was the age of foolishness, it was the epoch of belief, it was the epoch of incredulity, it was the season of Light, it was the season of Darkness, it was the spring of hope, it was the winter of despair, we had everything before us, we had nothing before us, we were all going direct to Heaven, we were all going direct the other way – in short, the period was so far like the present period, that some of its noisiest authorities insisted on its being received, for good or for evil, in the superlative degree of comparison only."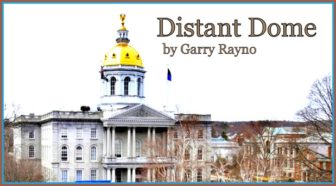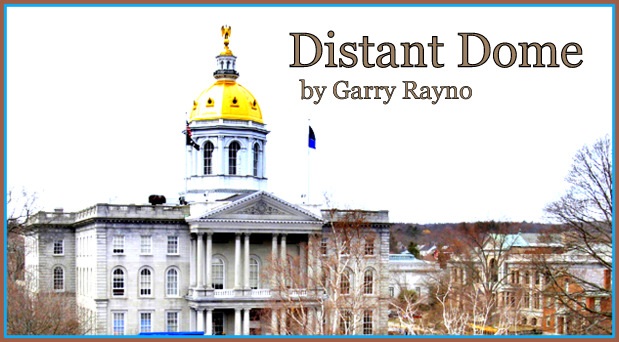 So begins Charles Dickens' A Tale of Two Cities, a classic of British literature. The novel is set in London and Paris and spans the years leading up to the French Revolution to the Jacobin Reign of Terror, a period when there were 27,000 death sentences issued.
You have to wonder if what Dickens describes in his novel is what we are facing today with a nearly evenly divided country politically.
While President Trump's supporters would say it is the best of times, those who oppose him would say it is the worst of times. The Trump supporters believed it was the worst of times under President Obama, while his supporters believed it could have been the best of times if Congress did not block everything he tried to do.
Trump supporters are about to experience the same scenario as Democrats are poised to take control of the US House.
In New Hampshire, we like to say we are different, but if you look at the last five or six elections you see little difference between Washington and Concord.
Legislative control has switched back and forth between Democrats and Republicans and there is very little bipartisanship to be found. Yes occasionally the two sides will come together over issues like Medicaid expansion and programs to fight the opioid epidemic that has gripped the state for the last decade, but then will try to discredit and blame the other party when things do not go as planned.
For the past two years, Republicans have had sizable majorities in the NH House and Senate and frankly did not need Democratic support for most of what they wanted to accomplish such as business tax cuts and eliminating regulations and they did not seek it.
However, they failed to approve some key initiatives such as school vouchers, making New Hampshire a right-to-work state or greater regulation on abortions.
Those are issues that are not going to draw any Democratic support and not enough GOP ranks to become law.
In Washington, House Republicans celebrated the repeal of the Affordable Care Act with Trump at the White House only to see it go down in flames in the Senate when the late John McCain would not vote to repeal.
All one needs to know about Washington could be learned watching the Brett Kavanaugh  confirmation hearings.
Democrats did everything they could to block the nomination with last-minute revelations about his character, but could not stop the Republicans from putting an unqualified person due to his temperament on the nation's highest court to tilt the court to the right for years to come.
What has this great experiment in self rule become? An ugly sideshow of hatred, ego, partisanship, and ideological- and money-driven interests?
The next two years are an opportunity to make real change in our political culture both here in Concord and in Washington.
Democrats — for the first time in state history — control the House, Senate and Executive Council with a sitting Republican governor.
Democrats are certainly going to want to accomplish some major initiatives such as halting business tax cuts, establishing a paid family leave program, undoing recent voter restrictions and removing some of the restrictions placed on the expanded Medicaid program, but there are opportunities to reach across the aisle on key issues facing the state like the growing property tax crisis, school funding inequities and retaining more of the state's talented young people by lowering higher education costs.
Democrats may well say why should we be willing to compromise when for the past four years Republicans have not sought our input.
Well someone has to be the adult in the room or we'll continue to have swing elections and the work done by one party will be undone by the other with the next election as businesses leave the state due to the uncertainty.
In Washington, Democrats with House control will be able to stop any more financially questionable, but politically advantageous tax cuts that benefit the upper classes and businesses that don't pay taxes anyway.
However, the Democrat's first announced bill would limit the influence of money in politics, enhance ethics requirements and expand voting rights.
The bill has no chance of passing the Senate or being signed by Trump, making it more of a political statement going into the next election cycle.
The message is "Democrats are the anti-corruption party, while Republican are beholden to the money interests and complicit with Trump administration scandals."
That is not going to make many friends across the aisle.
Not the Norm
The hyper partisanship, driven by ideology, was not always the norm in New Hampshire or in Washington.
The death of former President George HW Bush serves as a reminder that there used to be leaders who valued decency and civility, who could disagree with the opposition, but still be willing to compromise for the greater good.
Bush was a truly decent man who was easy to talk with and willing to listen.
Bush however did approve the infamous Willy Horton ad portraying Michael Dukakis as soft on crime and angered US Sen. Bob Dole enough with his straddle ads during the 1988 Presidential primary campaign that he told Tom Brokaw during a television interview to tell Bush, "To stop lying about my record."
Bush understood there is politics and there is governing and they are two completely different animals, something that is lost today.
Point of No Return
The beginning of the next Legislative session in Concord, and in Washington, is an opportunity to change the political and cultural climate of the country.
The newly elected leaders have an opportunity to make a difference if they are willing to compromise and return to more civil discourse.
If not, our own Jacobin Reign of Terror may be waiting. 
Garry Rayno may be reached at garry.rayno@yahoo.com.
Distant Dome by veteran journalist Garry Rayno explores a broader perspective on the State House and state happenings. Over his three-decade career, Rayno covered the NH State House for the New Hampshire Union Leader and Foster's Daily Democrat. During his career, his coverage spanned the news spectrum, from local planning, school and select boards, to national issues such as electric industry deregulation and Presidential primaries. Rayno lives with his wife Carolyn in New London.