Sign up for InDepthNH.org's free Friday news roundup and Sunday weekender here.
By NANCY WEST, founder
There's lots happening at InDepthNH.org because of YOUR generous support. Your nonprofit news website is holding a major fundraiser in April – aka sustainer month –  but you can start early by making your tax-deductible donation here. Send news tips to nancywestnews@gmail.com.  Sign up for our free weekly newsletter on Fridays and special Sunday weekender by clicking here. We give our local news stories to all media for free so ask your local newspaper to publish our work – and buy a subscription while you are at it, please. We all need your support to revitalize news in NH. And you can't miss our awesome ad Northeast Delta Dental. Call 603-738-5635 to place your ad or email nancywestnews@gmail.com. Thanks for all of your support. — Nancy West
YOU are invited to an awesome event featuring a meet and greet with our columnists who will share their writing secrets on Saturday, April 28 from 1 to 4 p.m. at the Nackey S. Loeb School of Communications in Manchester.  More details on our site and Facebook page.
InDepthNH.org is also co-sponsoring a Right-To-Know NH event to celebrate Sunshine Week open to the public on Thursday, March 15 from 7 to 9 p.m. at the Littleton Hospital conference center. More details to come at InDepthNH.org and our Facebook page.
Check out what's new every day by bookmarking InDepthNH.org
What's happening now:
MORE NH STATEHOUSE NEWS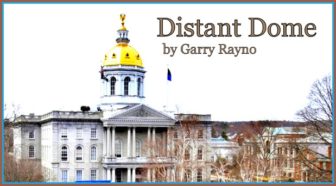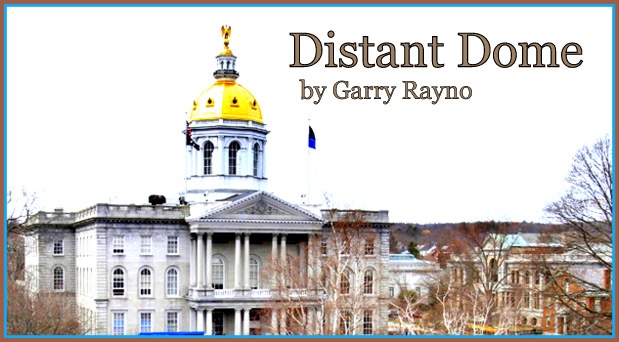 Veteran journalist GARRY RAYNO is expanding his column Distant Dome and will post every Monday during the legislative session. InDepthNH.org co-publishes Distant Dome with Manchester Ink Link.
Garry Rayno and other InDepthNH.org writers will focus on increasing our statehouse news coverage during the week – including podcasts by Roger Wood – taking special notice of the North Country and other regions of the state. We also welcome YOUR opinion pieces to run every weekend. Email them with your name and contact info to nancywestnews@gmail.com
FIND TRUSTED WORLD NEWS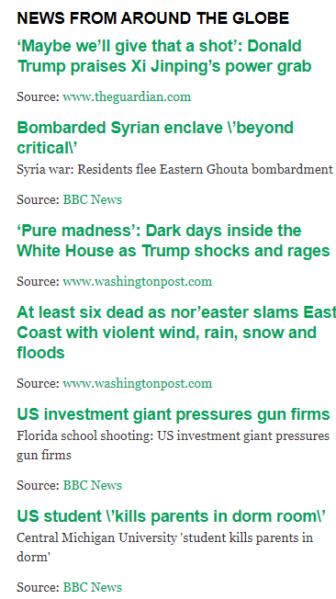 Daily, InDepthNH.org is now aggregating News From Around the Globe from trusted sources such as the The Washington Post, the BBC, The Guardian, and the New York Times, to keep you fully informed.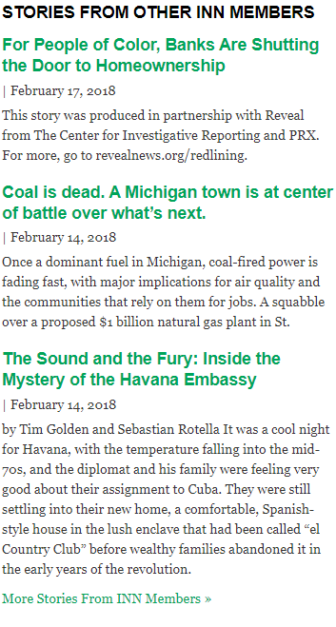 We are also showcasing the important reporting done by other nonprofit news outlets who are also members with InDepthNH.org of the Institute for Nonprofit News such as ProPublica, The Center for Investigative Reporting and more.
Check out the changes to OUR FEATURED NH COLUMNISTS and how YOU or your business can become an underwriter here.