Manchester Ink Link and InDepthNH.org co-publish Garry Rayno's Distant Dome column.
By GARRY RAYNO,
Distant Dome
"Who knew health care could be so complicated." President Donald Trump.
Unlike the federal government and many states, New Hampshire has a bi-partisan expanded Medicaid program under the Affordable Care Act.
By most measures, it has been fairly successful, including helping treat those caught in the state's "drug-infested den."
However, premiums in the individual health insurance market are expected to increase by 40 percent or more for 2018.
The spike in premiums for the approximately 100,000 Granite Staters covered in the individual market on the exchange — about half on expanded Medicaid — is indicative of changes in the Affordable Care Act.
But making changes in the act passed by only Democrats in the early years of the Barack Obama administration has been impossible as the GOP wanted nothing short of repeal and Democrats feared opening the act would lead to its doom in Washington's toxic political climate.
In New Hampshire, Republicans and Democrats worked together crafting a plan that relies on existing insurers both for the individual and small business markets.
While that helps reduce the risk for state government and ups payments for hospitals, physicians and other providers over traditional Medicaid, it has also contributed to the spike because of greater than anticipated costs for the long-time uninsured entering the market.
Those costs helped put the largest insurer in the individual market in New Hampshire — Minuteman Health — under the Massachusetts Division of Insurance's receivership.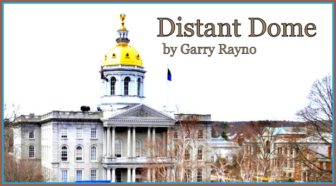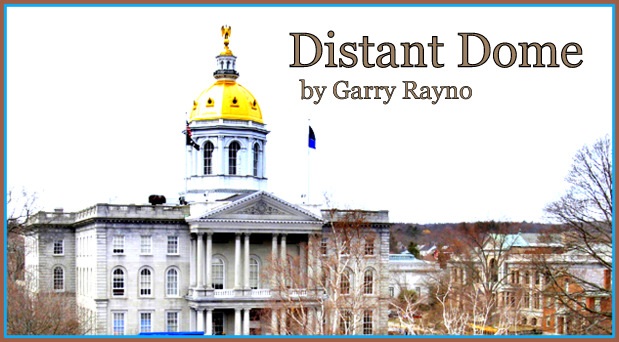 Minuteman, a cooperative owned by its policyholders, covers 27,000 individuals and about three dozen small businesses, according to the New Hampshire Insurance Department. The company earlier announced it would not offer policies on the New Hampshire exchange for 2018 and would reorganize into a corporate insurance company.
Cooperatives were established by the ACA for several reasons. One was to lower premiums costs by eliminating profit while increasing the number of insured in the market.
But the money to help both cooperatives and private companies that guessed wrong on what it cost to cover the newly insured was eliminated by the Republican controlled Congress as another way to undermine the program.
Running for president, U.S. Sen. Marco Rubio from Florida took credit for removing the money from the budget.
The so-called risk corridor was intended to be a three-year program to help insurers who experienced much higher than anticipated costs and was based on a similar program when Medicare drug coverage was instituted under the President George W. Bush administration.
Without that money, companies like Minuteman had no way of cushioning the blow from large losses and inadequate pricing.
In New Hampshire Insurance Commissioner Roger Sevigny proposed a plan that would address the issue in a different way, but was shot down by key lawmakers and Gov. Chris Sununu.
The plan would have essentially reestablished the state's high-risk pool, which all insurers contributed to to cover high-cost individuals, something eliminated under the ACA.
Sevigny's proposal would have assessed all insurance companies writing health insurance in the state a fee and with federal money established a pool to help offset losses and lower premiums.
Sevigny called his proposal "reinsurance," but was told to propose something that does not assess insurance companies for the cost.
His plan was an attempt to stabilize the individual health insurance market in New Hampshire that is teetering on implosion all around the country.
While Sevigny tried to calm the waters here, what is happening in Washington is doing much more to roil the insurance market nationwide.
Many insurance executives say the uncertainty of what will happen is doing more to increase risk than covering sick people.
Do the millions of people who were able to procure health insurance for the first time or after an extended period without coverage return to the ranks of the uninsured? Will hospitals and health organizations again shift billions of dollars of losses to those who have insurance? And will the federal government live up to what it promised when it passed the health care overhaul law seven years ago?
The Trump administration has already taken actions that have destabilized heath insurance markets. Trump signed an executive order telling federal agencies they no longer had to enforce its provisions.
That means the individual mandate for insurance is no longer enforced nor is the mandate for smaller businesses to provide their employees with health coverage.
That results in young, healthier individuals leaving the market and reducing the revenue available to cover costs for the sick, which is how insurance has always operated.
And the Trump Administration has refused to commit beyond a month at a time to pay insurance companies the subsidies given low-income individuals to purchase coverage.
Without the subsidies, insurance companies are going to make up the difference by increasing the costs of premiums for everyone not just those on exchanges.
One of the objectives of New Hampshire's Medicaid expansion program was to reduce hospitals' uncompensated care which at one point reached more than $425 million.
State Senate Majority Leader Jeb Bradley, one of the architects of the state's plan, called it a hidden tax that everyone pays.
Uncompensated care results when hospitals provide services they are not paid for, mainly through the emergency room, or do not receive the full costs of services from the state's Medicaid program with its historically low reimbursement rates.
With Medicaid expansion, the uncompensated care for New Hampshire hospitals dropped by more than $150 million which served to if not lower premiums for those on private insurance plans at least lower increases.
If the individual market falls apart, uncompensated care will make a crashing return and premiums will spike for everyone.
That is why doing nothing is not an option except for those advocating a single-payer system.
That is why cooler heads on both sides of the aisle are beginning to make some overtures to one another.
Many in Congress — maybe not a majority — realize the individual health insurance market needs to be stabilized or everyone's premiums will increase.
Sen. Lamar Alexander, familiar to many in New Hampshire for his red plaid shirts when he ran for President twice, is chair of the Senate Health, Education, Labor and Pension Committee. Alexander has proposed working with Democrats on a one-year plan to stabilize the market which is a start however unlikely a solution may be.
And Congress men and women will be back in their states for the next four weeks and will hear from their constituents.
Republicans may have ridden opposition to "Obamacare" to control of Congress and the White House, but more and more people benefit from some of its key provisions like preexisting conditions and keeping children on parents' plans until they are 26 years old.
Like former Gov. Maggie Hassan, Senate President Chuck Morse, Senate Majority Leader Bradley and former House Speaker Terie Norelli knew in 2014 when Medicaid expansion was first approved, once those uninsured were covered there is no turning back.
Once you give people something, from same-sex marriage to Claremont education funding aid, it is almost impossible to take it away without very serious consequences and politicians know what those consequences are.
---
Garry Rayno can be reached at garry.rayno@yahoo.com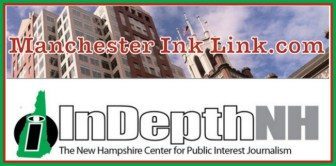 Garry Rayno's Distant Dome runs exclusively on Manchester Ink Link and InDepthNH.org, where Rayno will explore a broader perspective on State House – and state – happenings. Over his three-decade career Rayno has closely covered the NH State House for the New Hampshire Union Leader and Foster's Daily Democrat, and his coverage spanned the news spectrum, from local planning, school and select boards, to national issues such as electric industry deregulation and Presidential primaries. He is former editor of The Hillsboro Messenger and Assistant Editor of The Argus-Champion. Rayno graduated from the University of New Hampshire with a BA in English Literature and lives with his wife Carolyn in New London.