Click arrows above to the left and right for crash sequence
Photos and Story By CHRIS JENSEN
LANCASTER – The motorized version of the ice capades was held over the weekend as almost 200 racers from New England and Canada brought vintage snowmobiles to race at the Lancaster Grand Prix.
Racers competed in almost two dozen classes, with the newest machines being 1990. The oldest class was for 1974 and earlier.
Nationally vintage racing has become popular in large part because it's significantly less expensive than racing modern machines.
"It's not like you have to have anything special, an average guy can just grab something out of his shed, out of his barn and come ride," said Paul Croteau of Berlin, who brought a 1974 Yamaha GPX.
The event is organized by the Lancaster Snow Drifters snowmobile club. Monday morning club officials said they were still counting ticket sales but previous events have drawn about 3,000 spectators.
The event is seen as providing an economic boost to Lancaster, but officials couldn't provide an estimate.
Last year's event was cancelled because it was impossible to provide the ice track due to warm weather.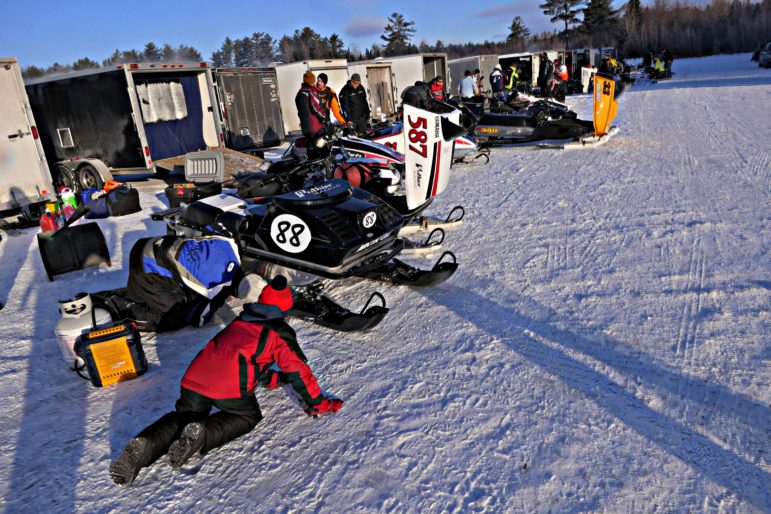 Four generations of the Pothier family from New Boston were competing and sometimes at least two generations were sprawled out on the snow fixing things.